Principal leadership group expands with 2023 promotions
This year is a milestone for Hickok Cole. In April, we announced co-founder Mike Hickok's plans to retire at the end of 2023. Today, we share a very special round of promotions, including the elevation of long-time design trailblazers and firm leaders Elba Morales, AIA, LEED AP and Jason Wright, AIA, LEED AP BD+C to Principal, further empowering our next generation of leaders as they continue to guide our future.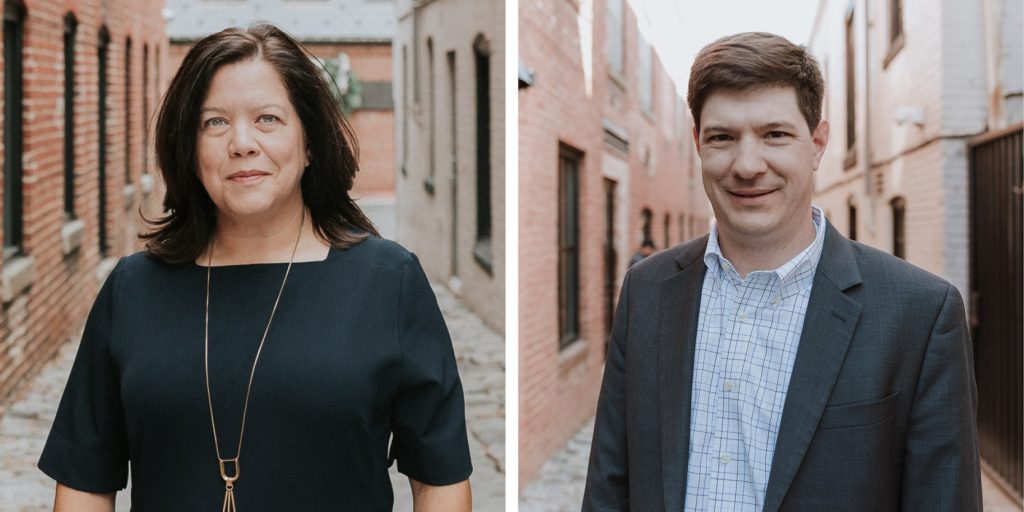 "We're very excited to recognize the contributions of both Elba and Jason in helping to grow Hickok Cole into the design force we are today," said senior principal Mike Hickok, FAIA. "They are known throughout the industry for their creative vision and technical rigor and we have come to rely on their experience and guidance just as much as our clients do. The elevation of these two established leaders to Principal further strengthens our foundation as we work toward a bold vision for the future of our practice."
Elba Morales, AIA, LEED AP – Since joining Hickok Cole in 2002, Elba has been a steadfast advocate for purpose-driven design rooted in intentional research, elegant style, and hard-earned expertise. She is co-founder of our iLab program and lead designer for some of the firm's most formative projects, including the headquarters for the Center for Strategic International Studies, the renovation at The Aleck, and 1300 Sycamore Drive at St. Elizabeths, and the Museum of the Cherokee Indian. In 2021, Elba was named Director of Design, responsible for honing our design vision and values, and driving our design dialogue forward. She joined the ownership group in 2022 and is currently leading a series of high-profile cross-laminated timber projects making their mark in DC and North Carolina.
Jason Wright, AIA, LEED AP BD+C – Having joined the firm in 2004, Jason's career has taken a more technical path, serving as project architect on some of the area's most complex and challenging projects. He currently serves as Director of Technical Operations, guiding the development of our project architects and managing the implementation of technical tools and processes that contribute to quality documentation. Jason recently delivered the District's first mass timber overbuild at 80 M Street SE and served as senior project architect for award-winning developments at Anthem Row and 1701 Rhode Island Avenue. He joined the ownership group in 2022 and is currently leading our work on National Geographic's campus in Downtown DC.
Recognized for their contributions to design quality, technical excellence, and expansion into in new markets and geographies, we're also proud to promote Art Director Rebecca Kelly to Senior Associate, and Colin Davis, AIA, LEED AP BD+C and Laura Heeter, NCIDQ, IIDA to Associate.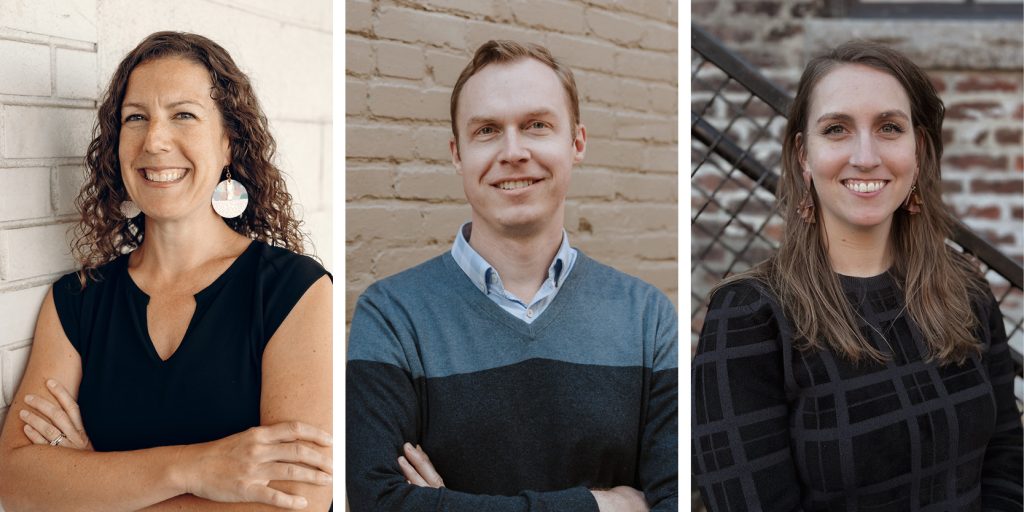 "We love to see our team members growing in new ways, and these three have elevated themselves as leaders within their projects, studios, and larger offices. Their contributions and achievements have created better outcomes for our clients and opened doors to new relationships that will continue to drive our evolution as a firm," said Principal and Managing Director Mark Ramirez, AIA. "We're proud to celebrate the career milestones for all recognized today and look forward to what comes next for all these accomplished leaders."