Art Night 2023 raises $147,365 for WPA and the local arts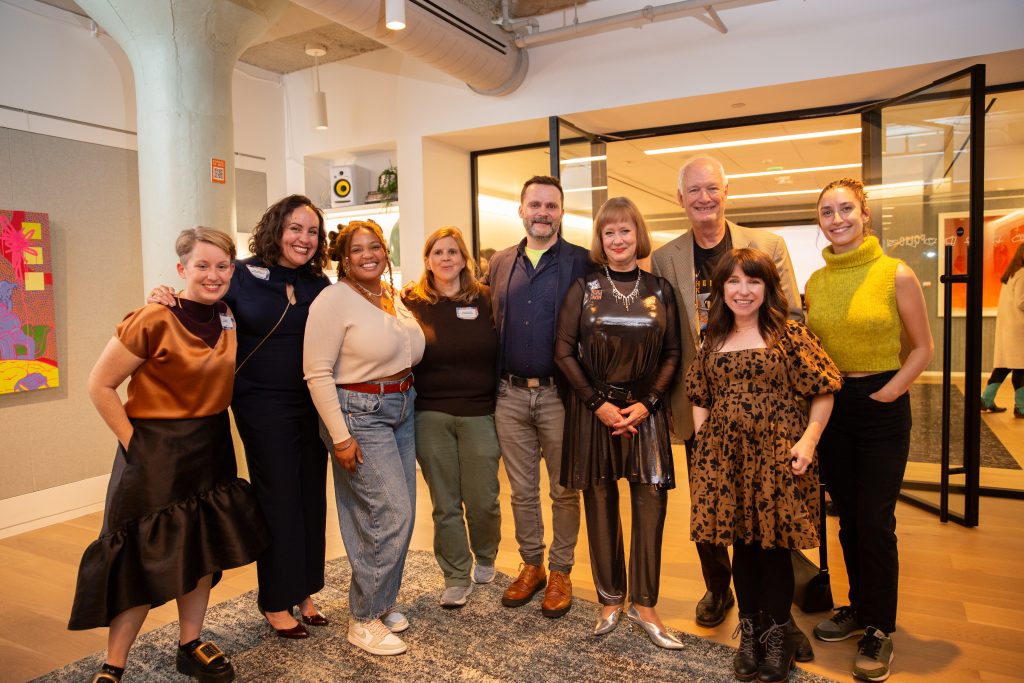 Hosted in partnership with Washington Project for the Arts (WPA), Art Night has raised $1.8 million in its 23-year history
Washington, DC—October 31, 2023—This October, Hickok Cole hosted its 23rd Art Night, welcoming a sold-out crowd in its Union Market District headquarters and raising $147,365 in support of Washington Project for the Arts (WPA) and the local artist community. Over 650 artists, collectors, and members of the DC real estate community joined Hickok Cole on the evening of October 19th to celebrate the official launch of the Art Night 2023 gallery. Prior to the event, a new option for guests to contribute during the RSVP process had already raised over $1,000 in direct donations.
"We always say that Art Night is our favorite night of the year, and this was no exception," said Senior Principal Yolanda Cole. "You can feel the excitement the moment our doors open. People can't wait to see the art, meet the artists, and claim a piece for their own. We're delighted to see the fundraising totals continue to climb and attribute that to the level of professionalism and fun our team and WPA have brought to the event. We're always striving to top ourselves and that keeps people coming back year after year."
The week-long Art Night gallery was hosted both virtually and in-person, with purchases made directly online to increase accessibility and open sales to Hickok Cole's online network. The 2023 collection was curated by WPA and supported by this year's feature curators Amanda Jirón-Murphy and Blair Murphy of the Museum of Contemporary Art Arlington, who advised on the collection and worked directly with Art Devil sponsors as part of their VIP experience.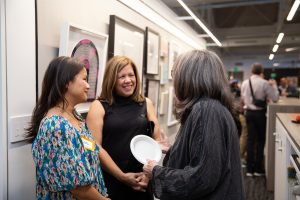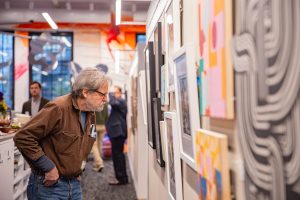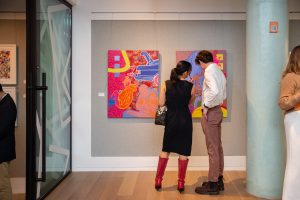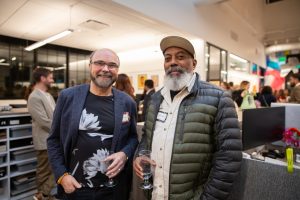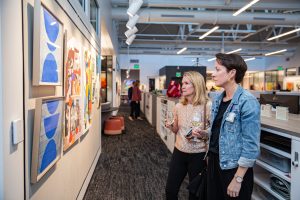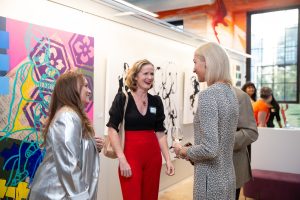 This year's gallery featured 90 local artists and 220+ works across a variety of mediums, with a concerted effort to feature the work of resident artists from Hickok Cole neighborhoods, including NoMa, the Union Market District, Gallaudet University, and Richmond, VA. As always, 100% of sales benefited WPA and the artists directly, with all proceeds shared equally between the two.
"Last year we celebrated a record-breaking fundraising year and the return to Art Night in full force in a space specifically designed for it. This year we welcomed one of our largest crowds to date, and thanks to 23 years of generosity from our community are approaching the $2 million mark raised in support of WPA over the history of this event," said Senior Principal Mike Hickok. "Art Night began as an idea, a way to bring DC's creative community together. I'm humbled and amazed by what it has become and incredibly proud of the mark it continues to make on our city and our firm."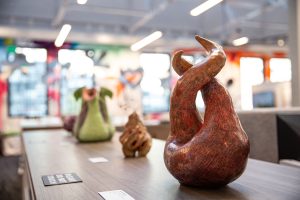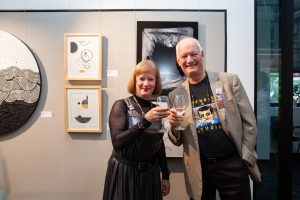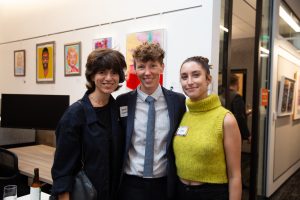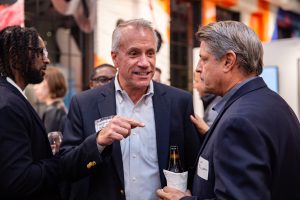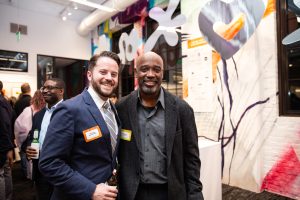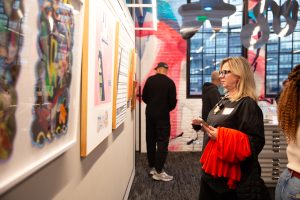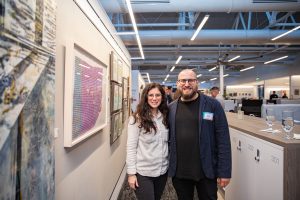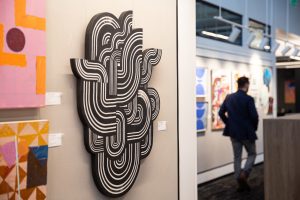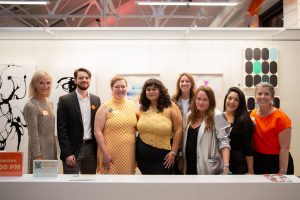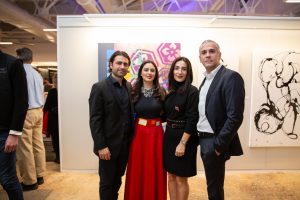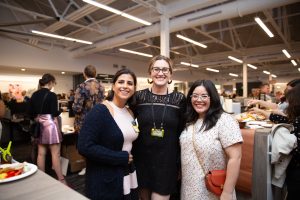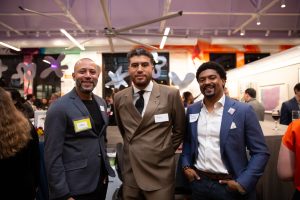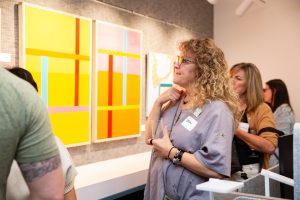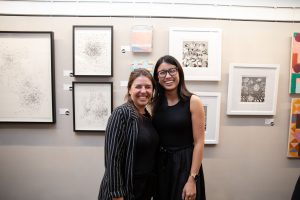 Art Night is made possible through the support of sponsors—Art Devils, Art Angels, and Art Cherubs—who pre-committed to purchase artwork for a collective contribution of $98,500.
2023 Art Devils ($5,000)
Brian + Jennifer Coulter
DAVIS Construction
Grunley Construction
Gould Property Company
Hickok Cole
NoMa BID
Michelle + Rick Scurfield
2023 Art Angels ($2,500)
ALKS / Siena
Anice Hoachlander Photography
Anthony Balestrieri
Arup
John Benziger + Betsy Young
Boston Properties
Bowman
CityHouse Ashburn Station
Clark Construction
CM Kling + Associates
Grosvenor Americas
Thomas Fulcher + Jill Minneman
GPI
HITT Contracting
J+M Engineering
Jackson & Campbell
Lantian Development
Lee + Associates
MillerKnoll
Oehme, van Sweden & Associates
Structura
Penzance
WC Smith
2023 Art Cherubs ($500)
Gui Almeida + Jordan Nye
Louise Boulton-Lear + Jim Bonner
Jonathan Butler-Knutson
Noel Carson
Walid Choueiri
Amy + Justin Cuddy
Laura Ewan + Mark Palmer
Katie Garrett
Russell Hines
Cybelle Jones
Matt Karner
Jean + John Lange
Deirdre Ehlen MacWilliams
Jason Moskowitz
David Richards + Courtney Hansen-Richards
Hallie Sherard
Charlie Smiroldo
Keleigh Swan + Ron Blunt
Katie Wiacek
Lauren + Matthew Windsor
Julia Wright
Centered around making space for art and diverse perspectives, this year's collection and campaign theme underscored art's role in creating inclusive communities. Hickok Cole Creative designed and developed all promotional materials and event signage, featuring fluid metallic fonts and shapes. A month-long social media campaign consisting of behind-the-scenes and featured artist content helped to promote the online gallery and facilitate direct connection and engagement with participating artists and their works.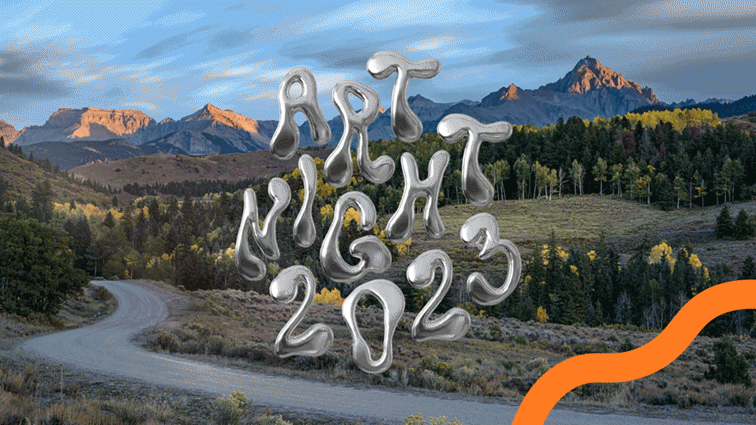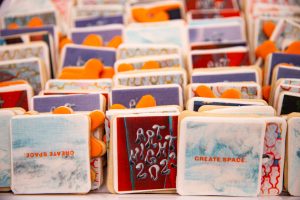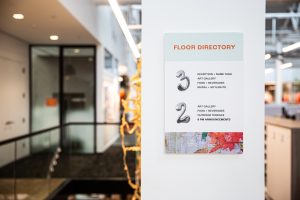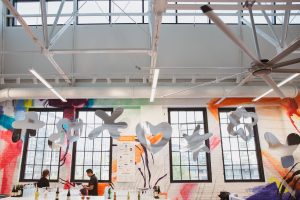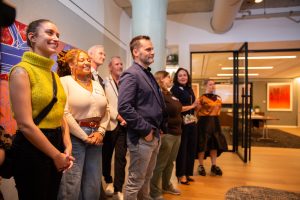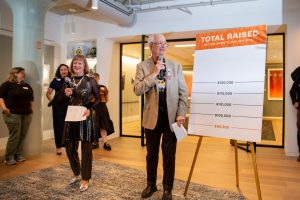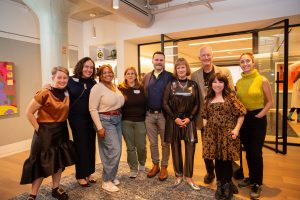 Interested in joining our heavenly host of sponsors for Art Night 2024? Connect with us to learn more.
About Hickok Cole Hickok Cole is a forward-focused design practice connecting bold ideas, diverse expertise, and partners with vision to do work that matters. Informed by research and fueled by creative rigor, we look beyond today's trends to help our clients embrace tomorrow's opportunities. 
About Washington Project for the Arts Washington Project for the Arts (WPA) is a not-for-profit visual arts organization that supports artist-driven projects, advocacy, and dialogue so that artists can live, work and flourish.