Hickok Cole Richmond expands to new creative studio in Scott's Addition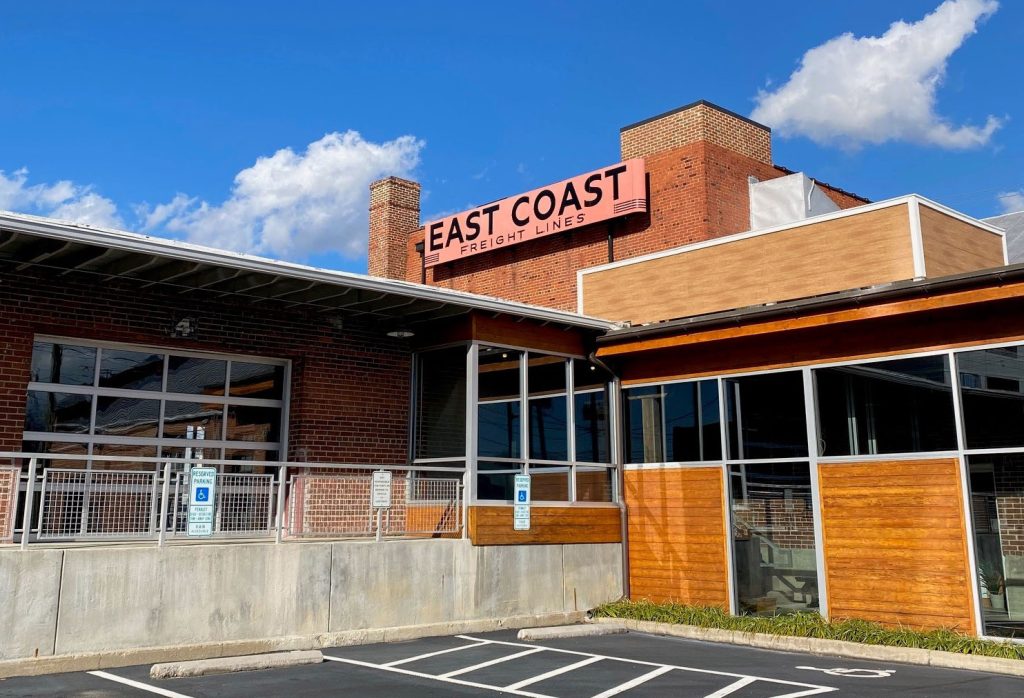 Offering architecture, interior, and creative services, the move supports Hickok Cole's rapid growth and client relationships throughout Richmond and across the greater southeast.
Richmond, VA—March 14, 2023—Hickok Cole Richmond has officially relocated to a new 3,823-SF warehouse-turned-creative office environment at 3005 West Marshall Street in Scott's Addition. Having doubled in size since moving to Arts District in 2020, the Richmond design studio now offers the full trifecta of Hickok Cole services–architecture, interiors, and creative–and sought a larger space with more flexibility to accommodate the growing team's evolving needs.
"The Hickok Cole Richmond story began in Scott's Addition and, six years later, we're coming full circle. What's most exciting about returning to this neighborhood is the ability to better serve both our clients and staff with an inspiring space that reflects our aspirations and supports our future," says Jessica Zullo, Associate Principal and Richmond Studio Director. "As we continue expanding our work and relationships to the southeast, this office will act as a conduit to new markets and represent the quality, scale, and scope of our local team–which now includes experts representing Hickok Cole's full trifecta of services."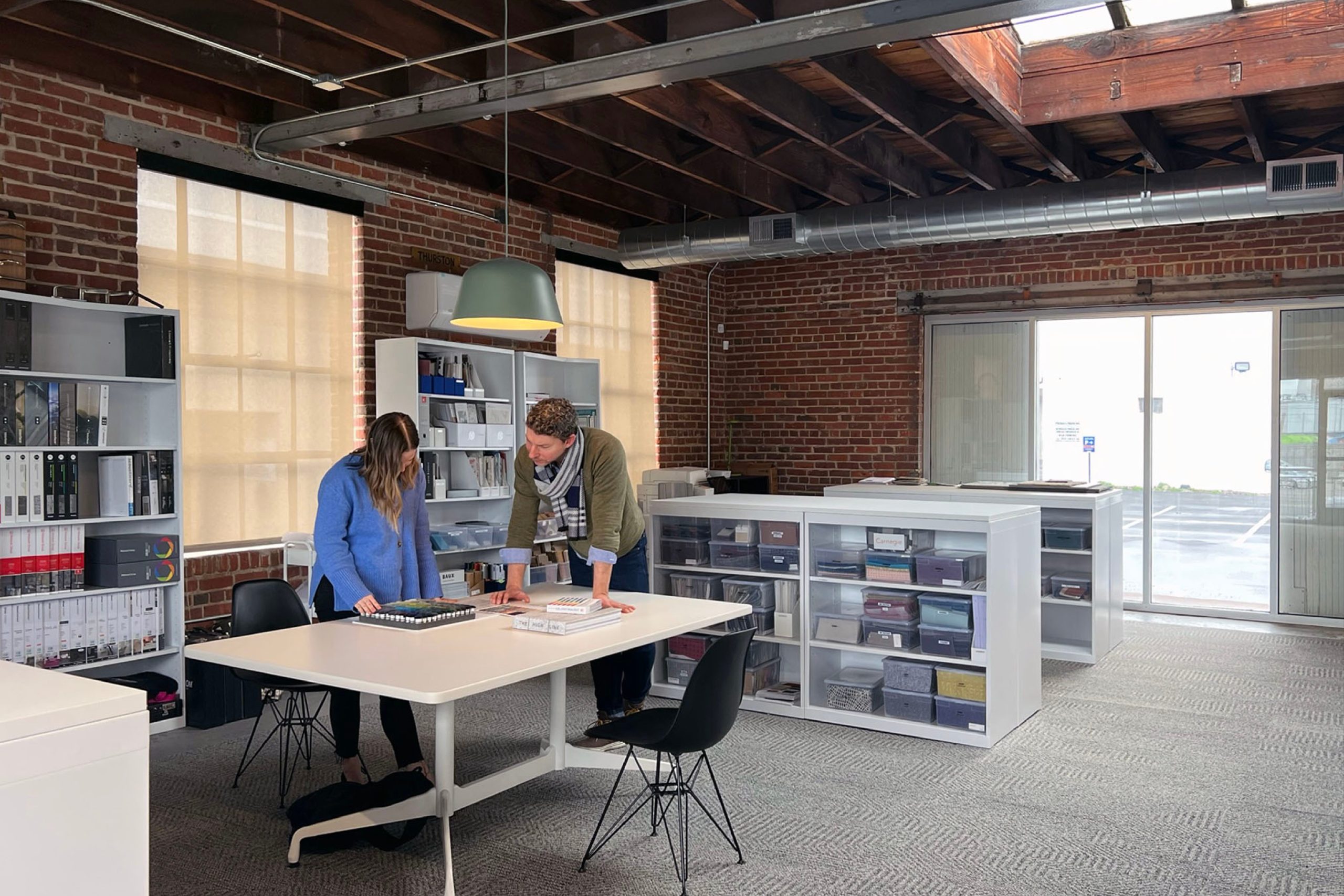 A former ABC distribution facility, the new studio prioritizes flexibility with an open office layout and Knoll furniture. Preserved skylights and operable glass garage doors on both sides of the space maximize access to natural light. Enclosed conference rooms with pinup space, an open-shelf library, a reception lounge, and outdoor seating encourage collaboration with staff and clients while accommodating various work styles and events. The addition of a wellness room supports working mothers and staff seeking privacy or moments of respite.
"We've capitalized on the industrial charm of the original warehouse and weaved in hospitality-inspired strategies including the use of texture and color to create inviting gathering spaces," added Patrick Gegen, Senior Associate and Design Director. "We tried to repurpose as much as possible from our former office and supplement with sustainably sourced materials or refurbished vintage pieces to establish an eclectic and polished creative environment reflective of our design approach and culture."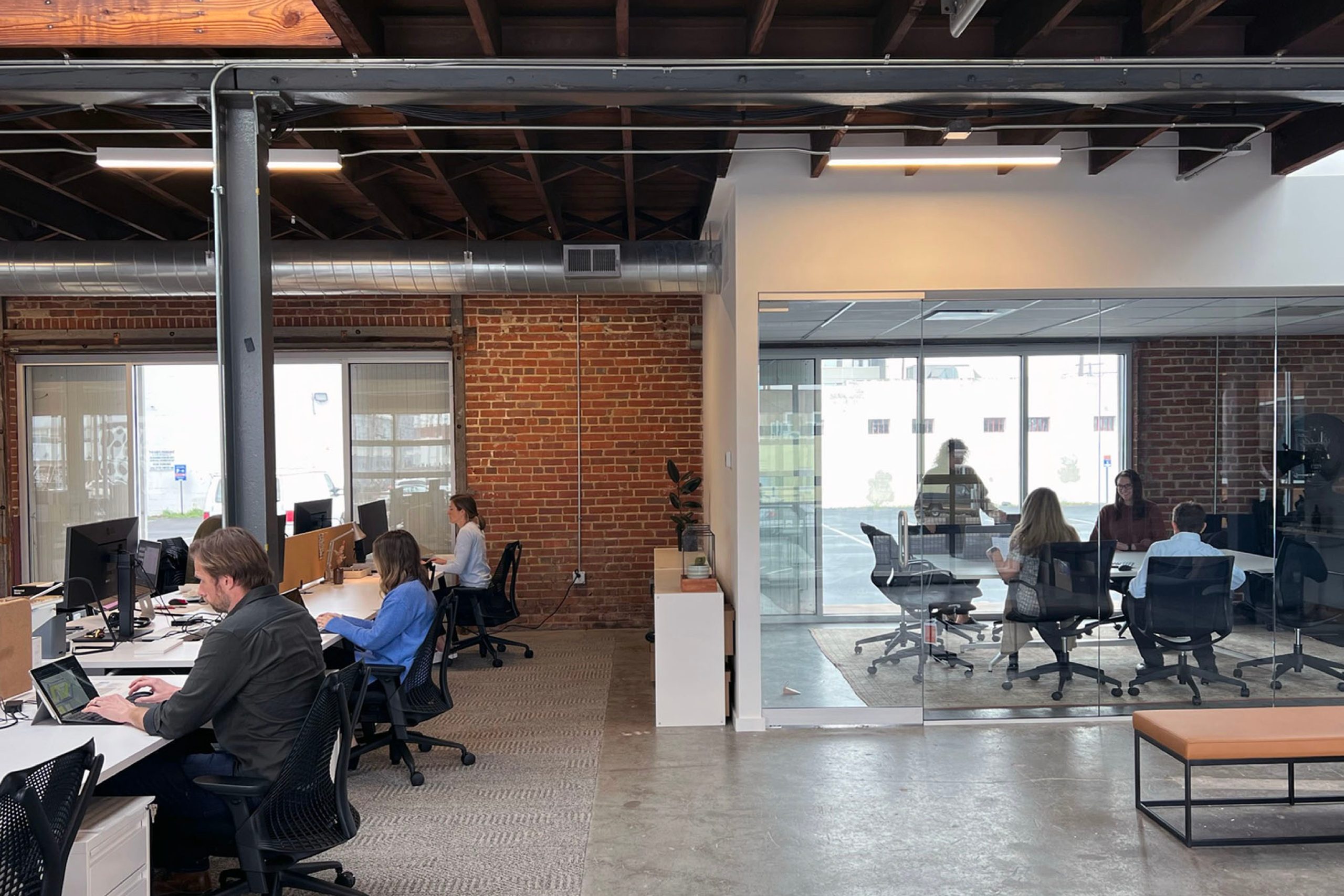 The 3,800-SF open office combines industrial details like original brick and open wood ceilings with warm, contemporary finishes and furniture. A colorful Persian rug anchors the main conference space where an antique scale, a relic of the warehouse's original function, is integrated into the floor. Ample wall space offers opportunities to display project work and scale the office's art program, and Hickok Cole's robust personal collection, with locally-sourced works. A wayfinding package designed by Hickok Cole Creative includes branded signage for the exterior and conference room spaces – aptly named Distill and Scale.
This past year, Hickok Cole's Richmond office delivered the award-winning renovation of Salisbury Country Club in Midlothian, as well as two large-scale trifecta projects, Wellsmith Apartments at Libbie Mill—Midtown and The Current in Manchester.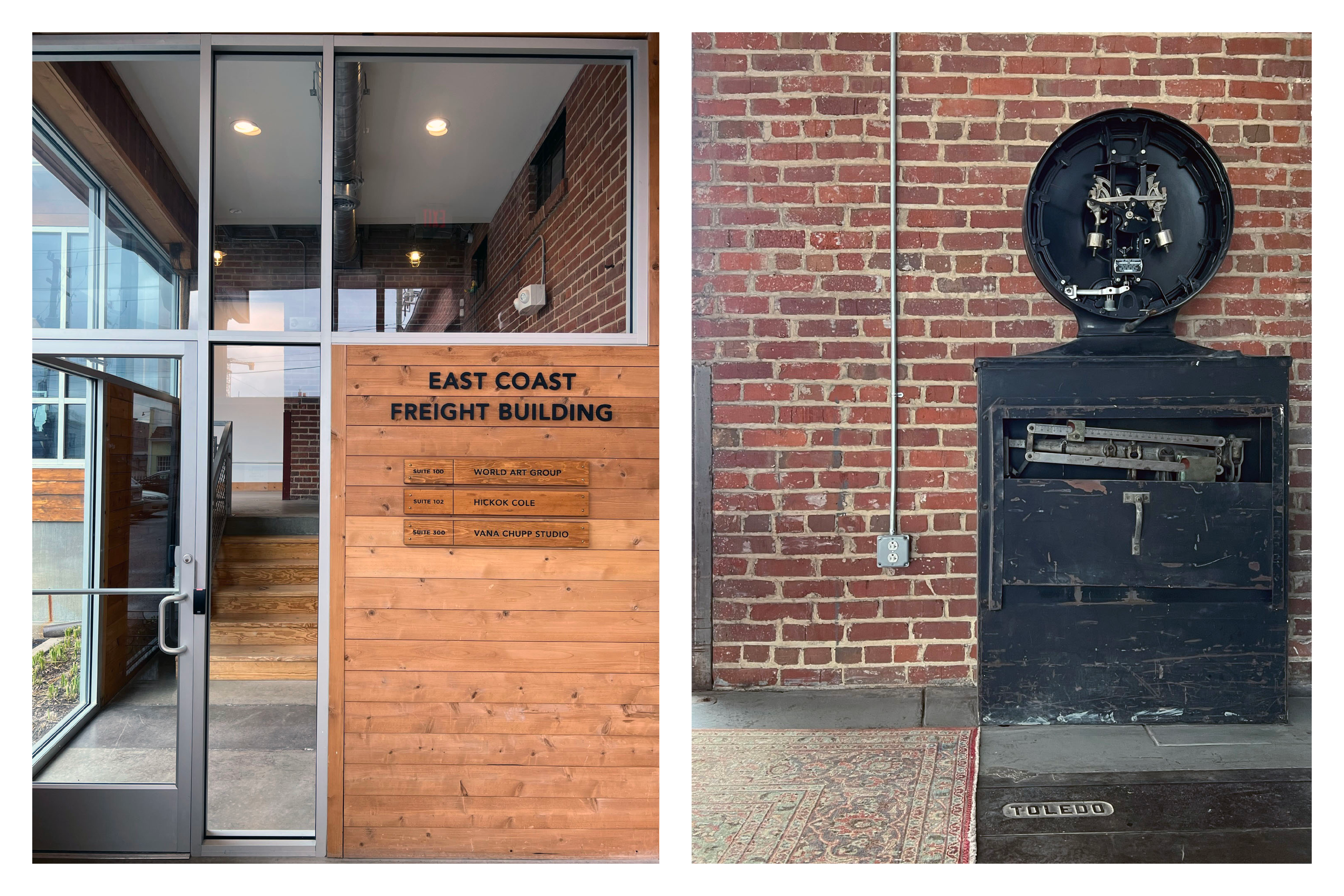 The team has several projects well underway including Harps Landing at Libbie Mill—Midtown, an additional trifecta project with Gumenick Properties, a student housing tower slated to deliver next year at 321 Grace Street with Pinecrest Development, and a new multifamily community in Raleigh's booming North Hills development with Kane Realty.