Hickok Cole's Top 19 Moments of 2019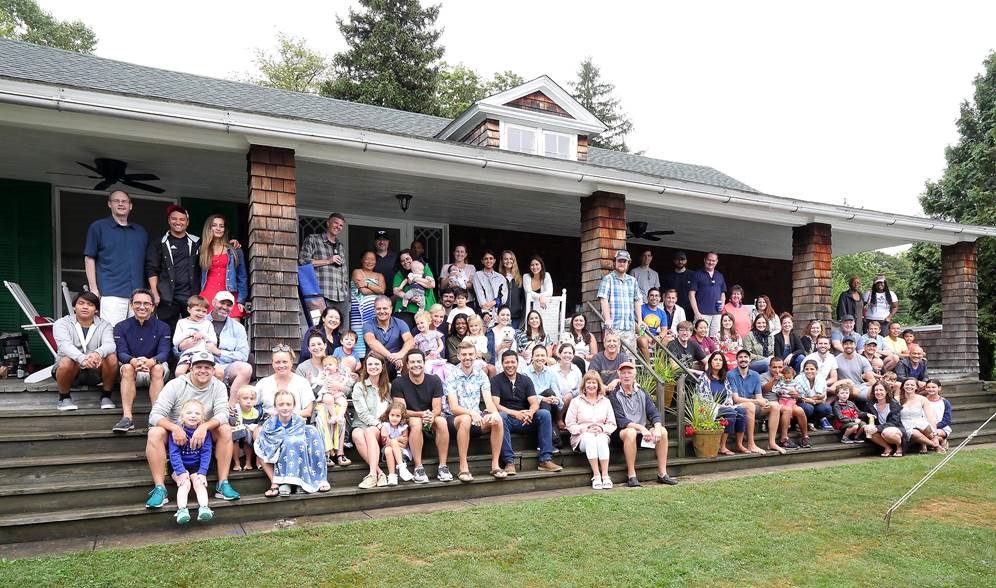 2019 was a great year for our staff, our projects and our firm.
We put our research into action, saw many of our designs finally realized in construction, and even brought home a few awards. None of it though, would be possible without our partners and our clients. We thank you for sharing our vision and for embracing opportunities focused on building a successful future for our city and the people within it. Now for a rundown of our top moments of the year:
1. In 2019, we welcomed 10 new members to the Hickok Cole team – including a designer who started as an intern this spring!
2. We promoted 13 team members to positions varying from Associate to Principal, and celebrated five staff members who reached significant firm milestones within the firm.
3. The International Spy Museum opened in L'Enfant Plaza, taking DC by storm with it's technically innovative design – winning awards and recognition from organizations like NAIOP DC|MD, ENR Mid-Atlantic, and the Architectural Engineering Institute, and earning features in publications like Dezeen, Architectural Digest and the Washington Post.
4. We continued our support of net zero and high-performance development through participation in the DMV Net Zero Energy Coalition and ULI Sustainability Committee while strengthening our relationship with the DOEE by helping to inform the real estate industry about goals established by DC's new Omnibus Act.
5. Our Lifestyle team celebrated the grand opening of The Batley, a warehouse turned residence setting the new standard for modern luxury in DC. Inspired by the history of the Union Market neighborhood, the design features a variety of custom furnishings, finishes and works of art throughout the building's public and amenity spaces.  
6. We transformed our research on modular and mass timber construction into reality with new projects at Benning Road and 80 M SE in DC respectively. Upon completion, 80 M will become the first ever mass timber construction on a commercial office building in DC.
7. DC Mayor Muriel Bowser signed the most ambitious clean energy law in the nation at our American Geophysical Union headquarters project, the first net-zero energy office renovation in the Mid-Atlantic region. The project went on to receive the DC Department of Energy and the Environment's first ever Clean Energy DC Award.
8. We won and began work on our first project in Philadelphia, a modular multi-family development in historic Fishtown, expanding our geographic reach to include the City of Brotherly Love.
9. Nearly five decades following the fire that burned it down, we helped restore the beloved St. Thomas Parish to the Dupont Circle community – completing a mixed-use renovation and modern interpretation of the church with an adjacent multi-family addition that makes use of the surviving 1970s facade.
10. Hickok Cole's Richmond office broke ground on their first base building project, The Current, a mixed-use development with Lynx Ventures.
11. We delivered the first phase of our work to modernize National Geographic's headquarters campus with a new office environment that properly reflects their mission-driven culture, and began work on the next phase of design for the organization's new entry pavilion.
12. We hosted our first annual Wellness Month (which originated as Wellness Week in 2018) and brought meditation, mindfulness, health and wellness to the workplace thanks to our partners at Steelcase, Bently, Coalesse, Designtex, reDistrict, ALKS, MOI, and many more.
13. Hickok Cole Creative continued to expand upon their portfolio of strategic branding packages for multifamily and commercial buildings across the DMV, while embarking on efforts for new clients in the arts and culture world – including artist residency program, the Nicholson Project and the DC Concert Orchestra Society.
14. The hard work and dedication of our team members was recognized with more than thirty industry awards, including honors from IIDA Premiere MAC, MultiHousing News, AIA Northern Virginia, Retrofit Magazine, Multi Family Executive, and ENR. 
15. We strutted the catwalk at Cosmo Couture with our partners Good Lines DC and Buzzi Space in a visionary portrayal of Memory that paid homage to the Kodak Carousel.
16. Our staff shared their expertise at industry events like Design DC, ULI's Resilience Day, Bisnow's Greater State of Senior Housing and ARchitecture & Design Summits, and the PHIUS Passive House Conference. We were also invited to serve and began work as co-chair for the upcoming Facades+ DC conference.
17. 1701 Rhode Island Avenue delivered fully leased to co-working behemoth WeWork, and was then sold by Akridge to Exan Capital for a record market price – winning it the title of Best Urban Office and Best Real Estate Transaction Over $25 Million from NAIOP DC|MD.
18. Our Full Circle Committee organized over 300 staff hours dedicated to volunteer efforts from helping at soup kitchens and running marathons to donating pro-bono design work for Arts on the Block's new Silver Spring studio.
19. Finally, we raised nearly $150,000 – a new record – in partnership with Washington Project for the Arts at our annual Art Night event which featured a custom pop-art themed signage, invitations, and swag designed by Hickok Cole Creative.
Looking forward to a bright 2020 – we'll see you then!