Walter Reed's Kite House and The Hartley celebrate ribbon cutting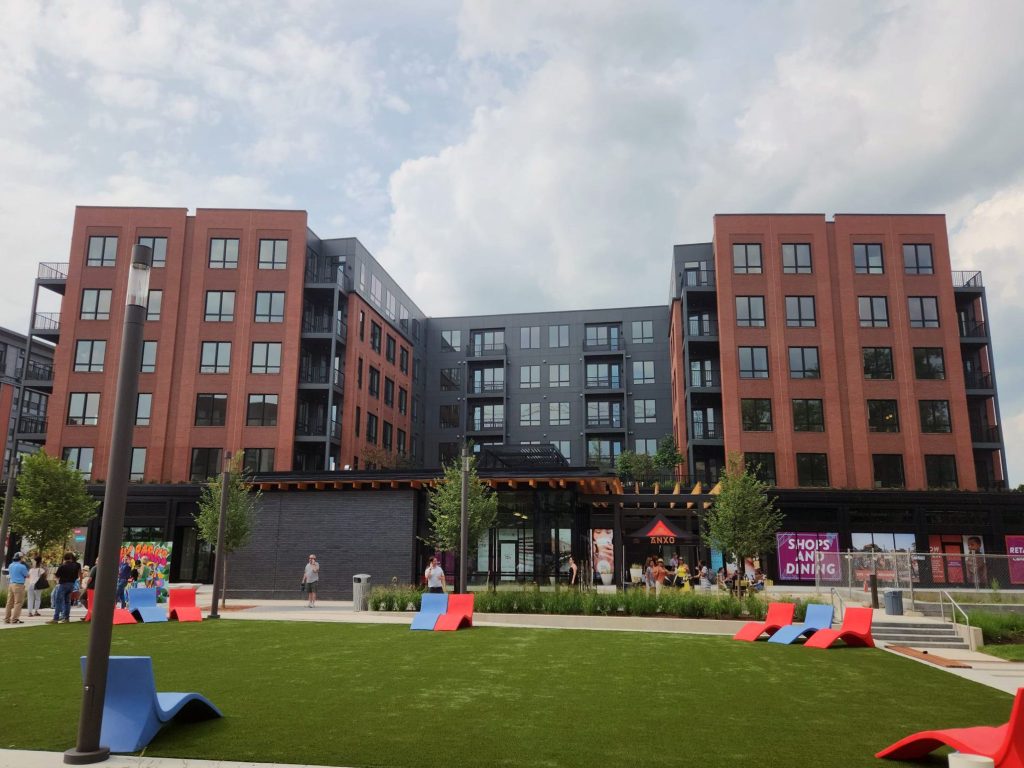 We were proud to join The Parks at Walter Reed development team last night for a community festival and ribbon-cutting ceremony in celebration of Kite House and The Hartley, two new residences located on the campus' northern side. The Hartley is officially open for occupancy and leasing its luxury apartments, while Kite House expects condominium residents to move in this summer. Upon completion, the 66-acre redevelopment of Walter Reed will include 3+ million square feet of new construction and adaptive reuse of existing historic structures.
The event occurred at the Marketplace Plaza, a central gathering place featuring a large dog park, creative playground, and six acres of green space.  Following a speech from Mayor Muriel Bowser, Congresswoman Eleanor Holmes Norton, and Councilmember Janeese Lewis George on the District's initiative, attendees enjoyed live music, branded giveaways, arts and crafts, food, and more. The Parks plans to host regular public cultural events and community activations.
We're proud to have contributed to four Parks at Walter Reed buildings, including Kite House (architecture), The Hartley (interior design), the Abrams Hall affordable senior living community (FF&E and art curation), and the new mass timber pavilion. Congratulations to the teams on this major milestone!