Hickok Cole Richmond brings home the gold at the 22nd GRACRE Awards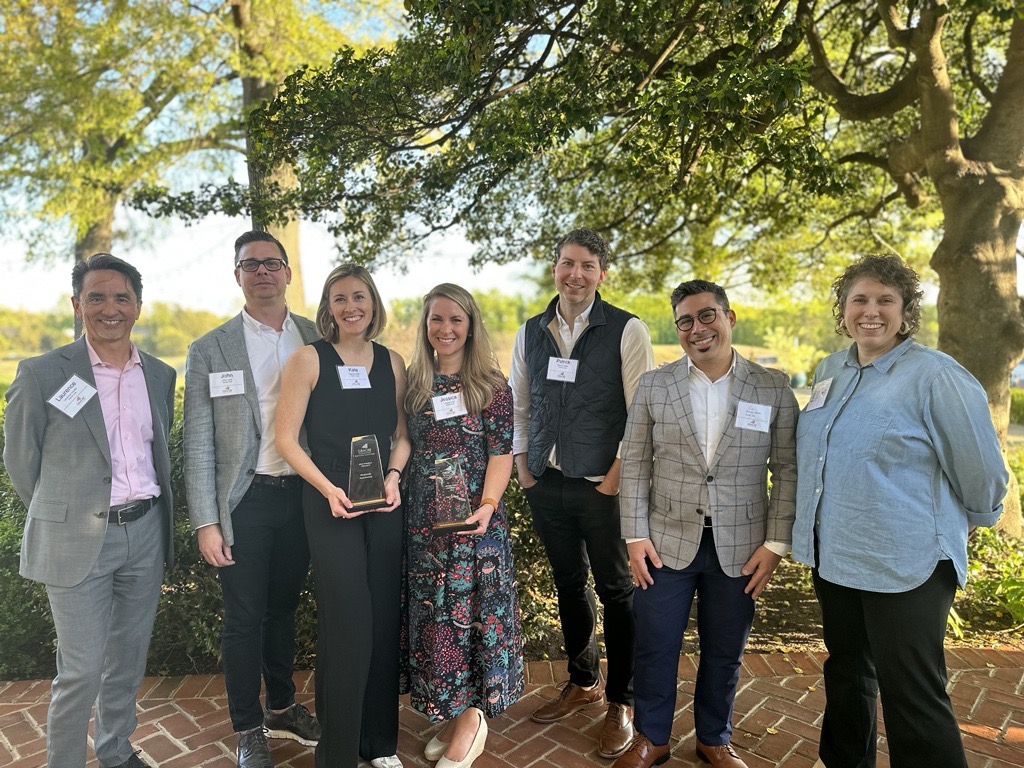 Wellsmith Apartments and The Current bring home the gold from the 22nd Annual Greater Richmond Association for Commercial Real Estate (GRACRE) Real Estate Awards. Our latest multifamily developments in Richmond received awards for Best Multifamily and Best Mixed-Use, respectively. Both trifecta projects – Hickok Cole provided architecture, interior, and creative marketing services – have seen tremendous leasing success since delivery last year. Now with this win, Wellsmith and The Current have been recognized by the industry for the notable impact both will have on the community and the future of Richmond residents.
GRACRE aims to connect commercial real estate professionals in all disciplines while serving as an advocate and resource for commercial property owners, developers, and related professionals. Each year the association hosts its Real Estate Awards to honor outstanding commercial real estate projects delivered in the greater Richmond region. Ceremonies for and recognition of these projects support the future development and advancement of the local real estate industry.
Joined by representatives from development partner, Gumenick Properties, Hickok Cole was well-represented with both project's team members in attendance, including Laurence Caudle, Jessica Zullo, Guilherme Almeida, Patrick Gegen, Emily Rickman, John Lang, and Kate Braswell. Congratulations to all!