Hickok Cole's Art Month raises a record-breaking $156.9K in support of local arts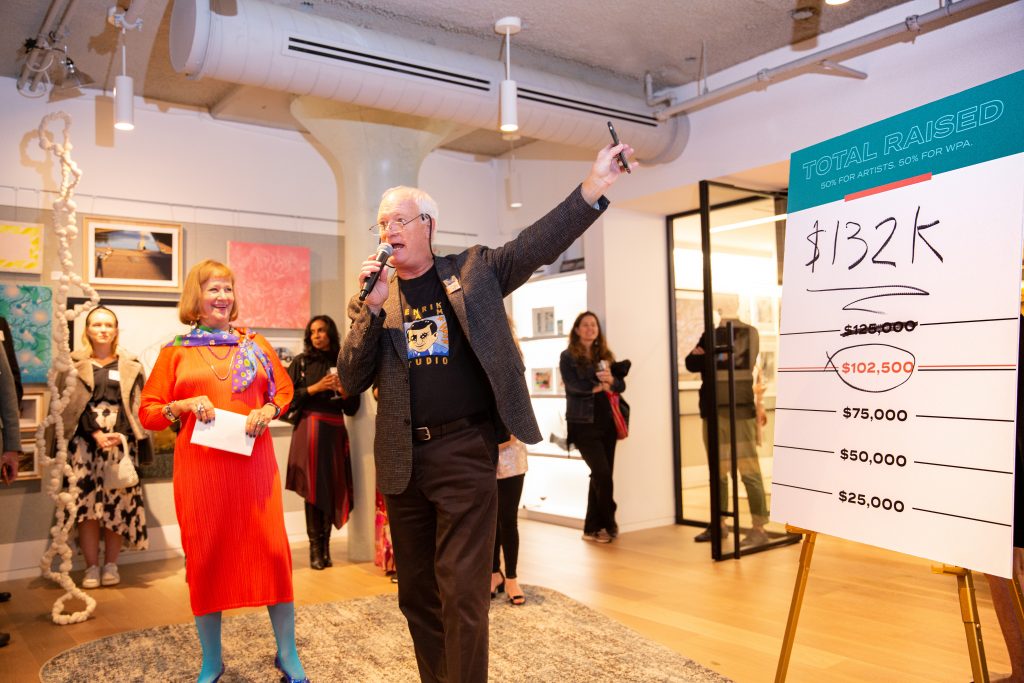 Hosted in partnership with Washington Project for the Arts (WPA), Art Month has raised over $1.6 million in its 22 years running.
Washington, DC—November 1, 2022—This October, Hickok Cole hosted its 22nd Art Night and the second in its new Union Market District headquarters, raising a record-breaking $156,909 in support of Washington Project for the Arts (WPA) and the local artist community. Over 600 guests, including artists, collectors, and members of the DC real estate community joined Hickok Cole in person on the evening of October 20th to celebrate the official launch of the 2022 Art Month gallery. A new donation system this year enabled guests to supplement sales and contribute to WPA directly.
"While Art Night has continued to grow year over year, its impact, within our direct community and on participating artists, never ceases to amaze me," said Senior Principal Mike Hickok. "Following two completely nontraditional years of Art Nights, breaking our fundraising record, in our new home surrounded once again by hundreds of friends, partners, and familiar faces is very gratifying."
For the third year in a row, the week-long Art Night gallery was hosted both virtually and in person at the Hickok Cole headquarters, with purchases made directly online. The 2022 collection was curated by WPA and supported by this year's feature curator Madeline Locke of Locke Contemporary, who advised on the collection and worked directly with Art Devil sponsors as part of their VIP experience.
This year's collection consisted of 107 local artists and 245 works across a variety of mediums, with a concerted effort to feature the work of resident artists from the surrounding NoMa and Union Market District neighborhoods, including artists from Gallaudet University. As always, 100% of sales benefited WPA and the artists directly, with all proceeds shared equally between the two.
"Art Night was a huge consideration in both selecting and designing our new office so seeing it now in all its glory, transformed to support this year's collection is just spectacular," said Senior Principal Yolanda Cole. "With so many new faces, including many new hires of late, we're thrilled to open our doors once again for a full-force celebration of the arts and are truly humbled by the energy and reception."  

2022 Art Devils ($5,000)
Arup
Coulter + Stewart Families DAVIS Construction
Foulger-Pratt
Four Points LLC
Grosvenor Americas
Grunley Construction
Hickok Cole
HITT Contracting
NoMa BID
Whiting-Turner Contracting Company
2022 Art Angels ($2,500)
Above Green
Akridge
Bowman
Anice Hoachlander Photography
Carr Properties
Clark Construction
EQR / MRP Realty
EvensonBest
GPI
Lantian Development
MillerKnoll
Mohawk
OEHME, VAN SWEDEN
Savills
SK+A
Snell Properties
Structura
2022 Art Cherubs ($500)
Anthony Balestrieri
Regan Billingsley + Eric Dinges
Noel Carson
Amy + Justin Cuddy
Laura Ewan + Mark Palmer
Bonnie Flippin
David Ghatan
Courtney Hansen-Richards + David Richards
Dierdre Ehlen MacWilliams
Andrew + Kat Norris
Rory + Lauren Pillsbury
Judy Sherman
Vivian + Mark Ramirez
Julia Wright
Centered around embracing the unusual and prioritizing inclusivity, this year's collection and campaign theme underscored the essential role art plays in everyday life. Hickok Cole Creative designed and developed all promotional materials and signage. A month-long social media campaign consisting of behind-the-scenes and featured artist content helped to promote the online gallery and facilitate direct connection and engagement with participating artists and their works.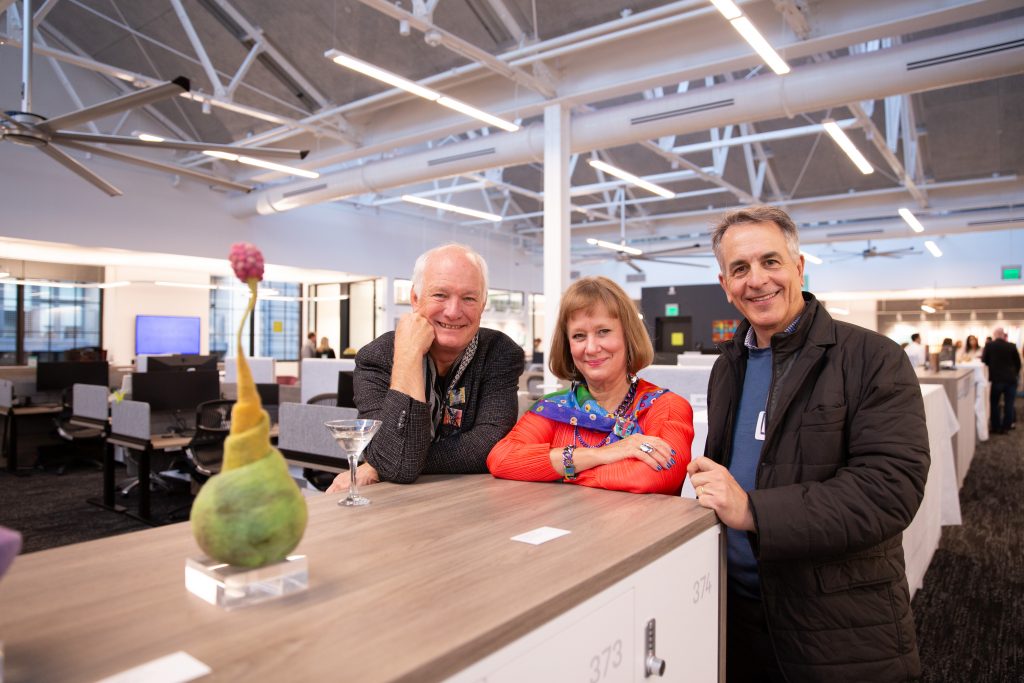 Interested in joining our heavenly host of sponsors for Art Night 2023? Connect with Laura Roth to learn more.
About Hickok Cole
Hickok Cole is a forward-focused design practice connecting bold ideas, diverse expertise, and partners with vision to do work that matters. Informed by research and fueled by creative rigor, we look beyond today's trends to help our clients embrace tomorrow's opportunities. We've called DC home for more than 30 years, and are proud to have designed homes for some of the area's leading organizations, including National Geographic, the International Spy Museum, and American Geophysical Union's net-zero headquarters renovation.
About Washington Project for the Arts
Washington Project for the Arts (WPA) is a not-for-profit visual arts organization that supports artist-driven projects, advocacy, and dialogue so that artists can live, work and flourish.