Could the Solution to Our Housing Crisis Be Your Corner Office?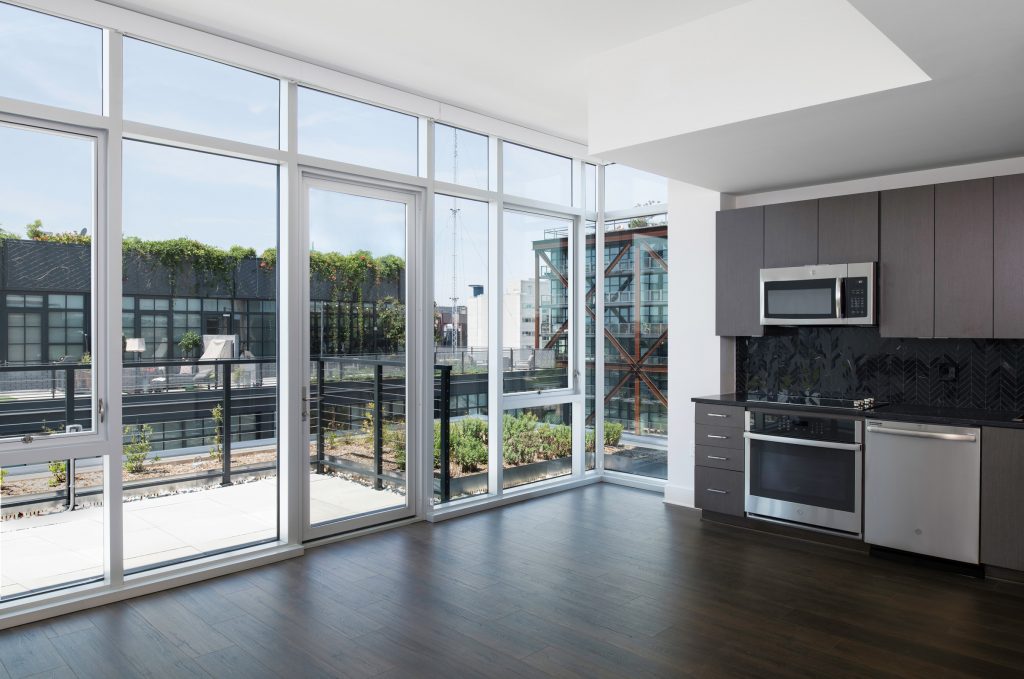 There's no question we are re-evaluating the role of the office. Telework was already on the rise prior to the Covid-19 pandemic, but now opinions are more conclusive. Companies are discovering remote work to be remarkably successful and sometimes even more productive. In response, discussions around offices downsizing, or decentralizing into multiple, smaller spaces have picked up speed. Some are calling into question the need for a physical office at all. Like many metropolitan areas, the DC office market has taken a hit, with vacancies reaching an all-time high of 15.2% in the second quarter. Meanwhile, supply has continued to increase with the delivery of new office buildings. As companies begin to downsize or sublet unnecessary space, it begs the question, what will we do with these empty buildings?
With a looming housing crisis and general lack of affordable housing impacting major cities across the country, an often-proposed solution is to convert older, underutilized office buildings with more modest floor plans – usually constructed in the 1950-1960s – into residential buildings. In cities like New York and Baltimore, these types of conversions are well underway, but DC had been slow to jump aboard the trend. However, since Mayor Muriel Bowser announced her goal to build 36,000 new units – 12,000 of which will be affordable – by 2025, the DC government and several local organizations, including the Downtown BID and the Golden Triangle BID, have begun to seriously explore conversions as a potential remedy to address affordable housing.
According to Gerry Widdicombe, Director of Economic Development of the Downtown DC BID, "Office vacancies are likely to continue given the current two million-plus square feet of office space under construction or renovation. In Downtown DC, our office vacancy rate is at 15.3% as of July 30, 2020. And we're expecting it to rise to over 17% over the next 12 to 24 months." The competition for owners to lease vacant space will be fierce in the foreseeable future, which could lower effective rents "either directly or by increasing rent concessions, tenant improvement allowances, and months of free rent," he explained. Leona Argouridis, Executive Director of the Golden Triangle BID shared that her district is up to 17.4% vacancy as of last month. Adding that the neighborhood has 34 million square feet of office space, but less than 50 units of residential. "Given the current office rents for leased spaces, office renovation pro formas will show office net operating income per square foot to exceed residential net operating income." But this might not hold true if rents decrease and, if they do, older office buildings will remain vacant until office demand picks up or we identify another use for them.
Laurence Caudle, Senior Principal and Director of Housing at Hickok Cole, asserts that this is an opportunity to prioritize diversifying and creating more walkable, activated neighborhoods. "Market conditions and previous zoning preferences have limited diversification in the Central Business District, creating dead zones outside of the regular 9-5 work hours, something that may be exacerbated by more people working from home in the future," he says. "More mixed-use developments, with three-plus uses – like office, residential, and retail – would not only pave the way for more residential units and subsidized housing but create more economic opportunity and make neighborhoods more diverse and financially resilient."
This is especially prevalent in the Central Business District and along K Street NW, a notoriously rigid area known for its abundance of office space. For decades, K Street housed some of DC's more prominent companies but has conceded several leases in recent years to the newly developed waterfronts in addition to Northern Virginia, the city's long-time competitor for new office tenants.
In other areas of the city, like 14th Street NW and Adams Morgan, zoning gives preferential treatment to residential buildings over offices, creating an imbalance between daytime and nighttime traffic. "These neighborhoods have a thriving nightlife, predominantly dominated by bars and restaurants because so few people are there during the day," adds Laurence. "That's fine, but wouldn't it make for a more stable economic landscape if there were more offices in the area? That would ensure restaurants and other retail had patrons 24/7. Instead, activity along 14th Street dies down during work hours. That's income lost for anyone with a storefront."
Historically, the operating cost for offices has been less than housing operating costs so, in office-designated zones, the main way in which developers can see a greater return through a conversion is if they add more density and create additional rentable square footage. But a combination of height, and in some cases floor area ratio (FAR) restrictions in the city makes that a far more challenging task. Furthermore, some office owners have never owned residential properties or are not allowed to own them because they are office-owning real estate investment trusts or office restricted investment funds. In that case, Gerry pointed out, "There are the transaction costs of selling to a residential developer. City incentives could help cover this cost and others, including buying out a few office leases, installing plumbing for dozens of kitchens and bathrooms per floor, and possibly cutting out some density to achieve better lighting required by the residential market."
Last year, a city-assembled task force developed the Office-to-Affordable Housing Task Force Report, identifying ideal locations according to vacancy rates, while summarizing the barriers keeping developers at an arm's length. Until recently, the DC office market was thriving and relatively stable, making vacant buildings ripe for conversion few and far between. Though challenges remain, including a lack of financial incentive, the good news is that recent zoning changes allow a mix of uses, including residential, in downtown zones.
"A demand for activated environments has climbed to the top of many tenants' wish lists. More and more of our projects are going outside of central DC because tenants are enticed by the energy of The Wharf and Navy Yard, neighborhoods that pretty much have it all," says Laurence. "Now that it's become more apparent how much time we waste in our cars, on public transportation, and commuting around the city, people value walkability more than ever – whether that be walking to work or the grocery store."
The pandemic has accelerated behavioral trends across the board and fundamentally changed the way we live and work. DC can use this opportunity to capture underutilized space and meet market needs more efficiently by reimagining downtown areas that are remnants of old market trends and zoning regulations that discourage walkability in addition to offering incentives that make conversions more attractive to developers. These changes would create new jobs and attract new residents to DC's core, ultimately stimulating the economy for a post-pandemic recovery. More housing, in general, would drive down prices and encourage more of the population to settle down, through a development strategy that prioritizes diversification over gentrification of existing neighborhoods. The District is – and has been – evolving. As members of the real estate and design community, let's take advantage of available infrastructure and invest in a development program that will help DC thrive.