Re-framing the Carbon Conversation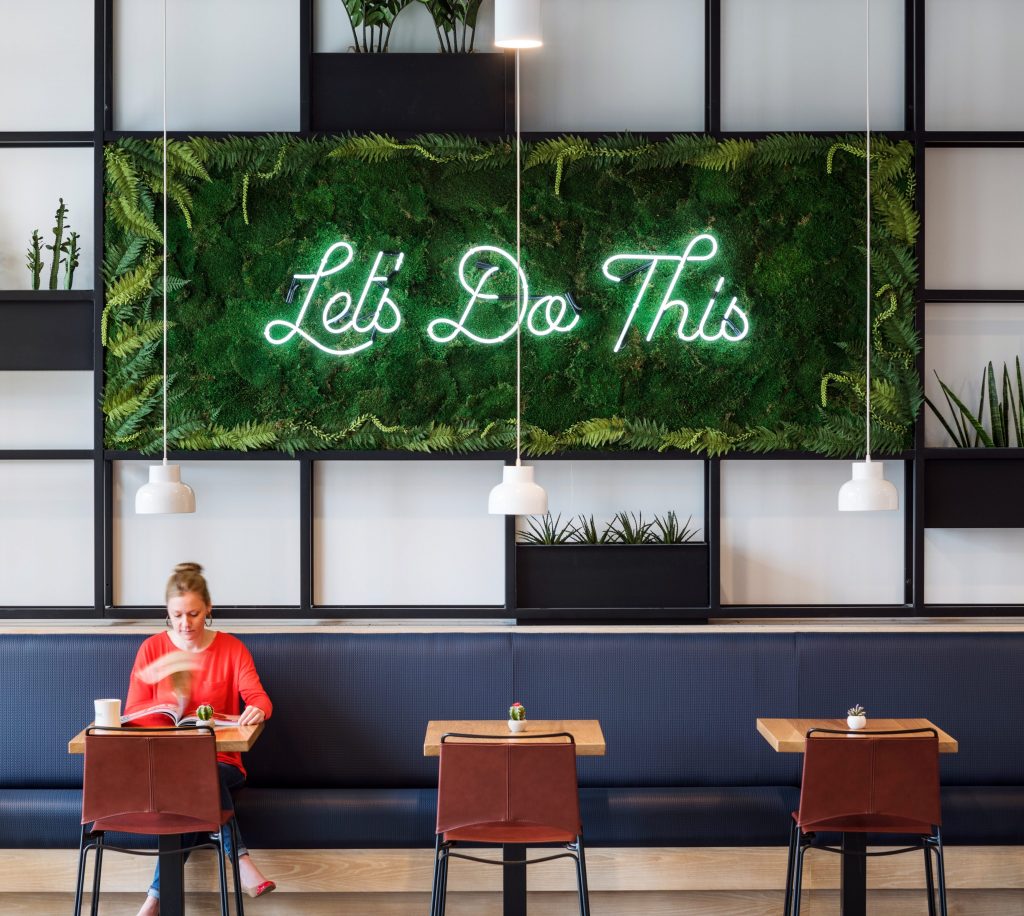 As the building and construction sector improve operational carbon efficiency to address global GHG emissions, embodied carbon will make up an increasingly significant share of a building's total life cycle emissions (up to 50%, from approximately 28%, today). While policy and code changes are on the horizon, it's clear we need immediate action if we are to reverse the damage already inflicted by the built environment.
In honor of Earth Day this month, we asked our partners to share what steps they believe the industry can take today to help move the needle towards carbon neutrality and net zero carbon projects.
---
Director, High-Performance Building Hub at Institute for Market Transformation
"Investors drive demand on the front end – informing building owners and developers about their priorities and expectations. More than ever, investors are prioritizing ESG goals and requiring building owners to report against sustainability targets. Tenants are the customers on the back end – and they need to use their consumer power to demand spaces and buildings that meet rigorous sustainability requirements. This consumer demand, while increasing, has not hit scale yet.

There is potential to increase demand for high-performance buildings in both groups, but the key is to talk about concerns that resonate. Investors care about their reputation and about remaining in business no matter what climate or natural disasters strike. Tenants generally don't choose buildings based on performance; for them, it might be more important that a building is beautiful, resilient to power disruption and designed to keep them healthy and safe. Environmentalists in the building industry need to translate the benefits of high-performing buildings into value for those who have the power to influence the outcomes."
---
Project Architect at Hickok Cole
"Not only does embodied carbon make up an increasing share of total carbon, but as things currently stand, embodied carbon is projected to represent 50% of the global carbon emissions for new buildings from today by 2050. In other words, at least half of the impact of new construction, in the timeframe that matters to fight climate change, is in building materials.
Reducing embodied carbon can be done at the material or component level itself, as with the composition of concrete, and by implementing the circular economy. Circulating materials minimizes the volume of production and therefore emissions, as they get reused and recycled, while generating revenue in new ways. Even better than reducing carbon is storing it in natural products such as straw or sustainably sourced wood. Many solutions are available now, and at little cost, but they require changes in habit. This is why, progressively, governments should procure only zero or negative carbon materials, while projects, owners, and manufacturers explore the value that lies within the circular economy. As designers, we should continue talking about embodied carbon and be proactive in advocating for low carbon design solutions."
"As designers, we should continue talking about embodied carbon and be proactive in advocating for low carbon design solutions."
---
Manager, Architectural Research at The American Institute of Architects
"The AIA has pivoted its mission, slightly to be primarily climate focused. The COTE Top 10 has now been re-established as the Framework for Design Excellence and is being included as criteria for awards across the organization. The AIA has also created a spreadsheet for architects to download and input predicted and measured data in order to understand the carbon impact of their projects; this spreadsheet directly matches the 10 categories in the Framework.
The AIA has also made a formal commitment to climate action, with both its 2020 President and CEO signaling this shift. And we are creating new resources and tools to support architects who are engaged in high performance building and wish to further reduce the embodied carbon footprints of their projects. These include an embodied carbon tracking tool being embedded in the latest version of the DDx and a guide for architects entitled, Buildings that Last: Design for Adaptability, Deconstruction, and Reuse.
We're also planning the 2020 Intersections Research Conference this fall, in conjunction with ACSA, which will be entirely focused on issues around carbon and carbon management. This will be a chance not only for architects to come together and share the knowledge needed to solve some of these massive planetary challenges and share lessons learned, but for academia to present the latest research on life-cycle analysis, decarbonized grids, materials science, and more."
---
Associate Director of Outreach, Research Assistant Professor at the University of Oregon
"Designing for carbon is designing for health. We need to reframe the conversation of carbon in buildings to be less abstract and technical and more about the health of individuals, communities, and the planet impacted by GHG emissions.
At the University of Oregon, we launched the Institute for Health in the Built Environment to synthesize these vast scales of health, through radical interdisciplinary and industry relationships that move beyond typical integrated design practices to connect architects, engineers and contractors with biologists, chemists, physicians, and environmental health experts. Through our industry research consortium, Build Health, we are developing and conducting an impactful research agenda together with design firms, such as Hickok Cole, manufacturers and other built environment stakeholders, who can then translate the findings into design, construction and operation practices. Furthermore, through Build Health, design students here at the University of Oregon have the opportunity to work with industry to visualize and design for the unseen in buildings, including performing whole-building life-cycle assessment (WBLCA) on real projects to identify sources of high embodied carbon and develop lower carbon alternative solutions.
This ecosystem of research collaboration across industry and academia, coupled with the integration of research findings into design education, will be how we move the needle towards carbon neutral and net zero carbon projects now as we focus on developing healthier individuals, communities, and planet."
"Designing for carbon is designing for health."
---
Project Executive at DPR Construction
"The most straightforward way to reduce embodied carbon now is by repurposing existing buildings or using existing materials to build new buildings so you aren't using a bunch of energy to harvest new materials. These methods can make economic sense for developers now, using smart design and construction methods to keep costs down. Until embodied carbon is linked to some kind of cost metric, it's not going to be widely adopted. Once that happens, there will be a tipping point where demand for materials that encase or sequester carbon increases dramatically.
In the meantime, our industry can invest in material research, mock ups, tests and use cases for new or re-discovered building materials that encase or sequester carbon. A prime example is mass timber, which is rapidly gaining traction in the design world for its aesthetic beauty and sustainable properties. An emerging example is alternative cement, or cement made of fly ash (fine particles formed when coal is burned in power plants) in lieu of the traditional carbon-intensive burning of limestone. At DPR Construction, we are investing in these methods and collaborating with our industry colleagues to research and raise embodied carbon awareness. For example, we contributed to Integral Group's "The Total Carbon Study" back in 2015, which established key metrics for whole building life-cycle elements. More recently, we built our sixth net zero energy designed office out of mass timber in Sacramento. There's a lot to consider when developing real estate, and we are working to ensure embodied carbon is part of the conversation."
---
Director of Sustainable Design, Senior Associate at Hickok Cole
"In our culture, we use the phrase 'paradigm shift' readily and, most likely, too superficially. Having said that, I believe that designing with the intent to minimize the embodied carbon content of our buildings, is a radically different approach to creating architecture – a real paradigm shift!
What does this approach look like? It places value on the source, production process, and inherent qualities of each material that will be used and specified. This background data—the amount of energy used to create and ship a material to a job site—does not even fully exist yet. Modelling the amount of carbon in a building is another tool just now emerging. Designers will develop a new lexicon of materiality. For one client, we created imagery of local materials at the early concept phase. The standard and expected interior finishes—especially those that convey expense and exclusivity—will evolve. Beauty will still be the elusive goal. The palette will merely have been updated to something better for the planet."
"Beauty will still be the elusive goal. The palette will merely have been updated to something better for the planet."
---
Managing Director at Paladino and Company
"There are three BIG steps that the industry must take. The first is that owners must buy the maximum level of green power available through their local utility. The cost of renewable energy is increasingly a bargain compared to efficiency savings through cutting edge building design. You can have both, so commit to renewables! Next, designers must eliminate combustion on site. When you look at the Global Warming Potential (GWP) contribution of leakage in the natural gas delivery grid, it doubles the impact of the fossil fuel burned on site. Stop setting things on fire and promote electrification! Finally, Contractors and manufacturers must require Environmental Product Declarations (EPDs) and volume takeoffs for all materials significantly contributing to the project's embodied carbon. This will require commitment from owners with designers' specifying accordingly. You cannot manage what you do not measure!
Implementing these steps requires patience, but if we want to slow global temperature rise, we must do this important work now, before it's too late."
---
Senior Consultant at Arup
"With a recent increase in my time for introspection, I was thinking back (nearly a decade now) to the first time I tried to wrap my head around these vague definitions of 'Zero' targets, while completing a campus zero waste strategy during a Graduate Assistantship. How on earth was I supposed to develop a plan for an entire campus to divert all of their waste? Only to learn that zero waste was widely accepted to mean only 90% diversion – signaling that close was good enough. A more complex language has since emerged with operational energy. Which NZE/ZNE/ZE definition will you follow? Are you including source energy calculations, or is site energy good enough?
Coming back to current day, embodied carbon is now starting to get some air time, not on every project, but gaining some ground every week. On a recent Living Future webinar, the term, Integrated Carbon, was used to emphasize the importance of evaluating embodied and operational carbon in tandem throughout the design process, not allowing them to stay in their current silos. Ming Hu's recent book, Net Zero Energy Buildings: Predicted and Unintended Consequences introduces the term, Zero Impact Buildings, which also highlights the need to include calculation of occupant transport choices. While I don't have the perfect phrase or term to use today – I challenge our design community to take the rest of 2020 to tackle the linguistics challenge of clearly and consistently communicating carbon management impacts throughout design, construction and operations of buildings. When we talk about carbon, we will talk about ALL carbon impacts and possible reduction strategies, not just the ones that will earn the project a new plaque in the building lobby after a year of operation."
"I challenge our design community to take the rest of 2020 to tackle the linguistics challenge of clearly and consistently communicating carbon management impacts throughout design, construction and operations of buildings."