Art Night 2022 wins SMPS MCA Award of Excellence in Social Media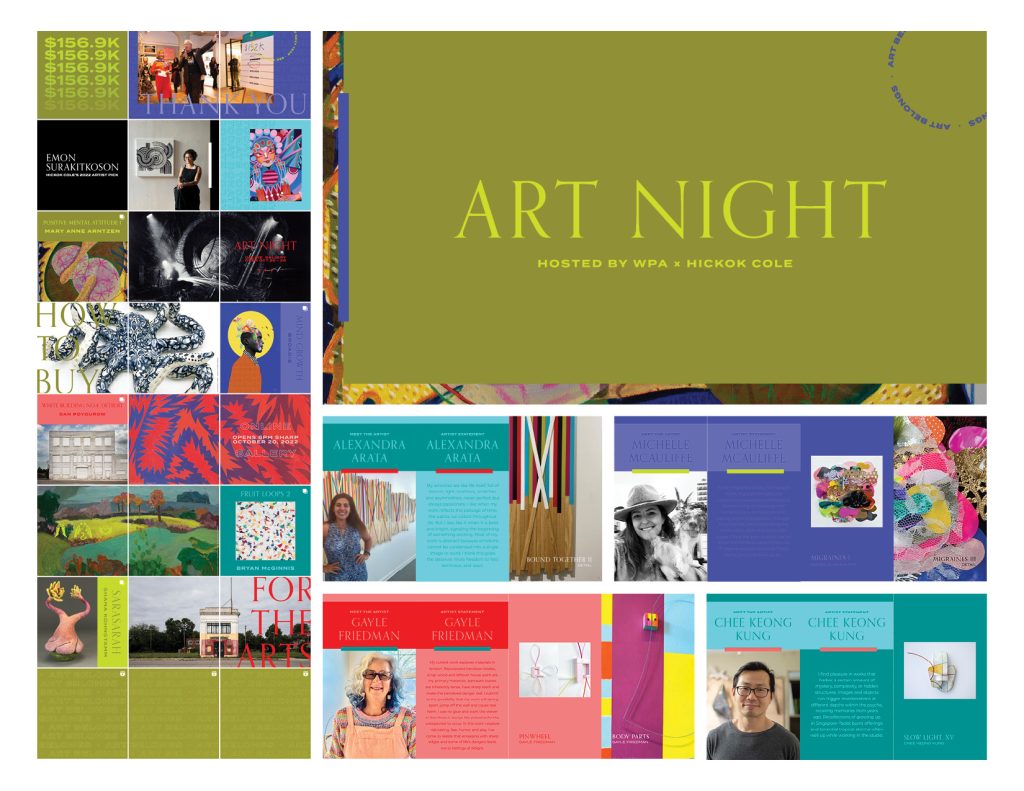 Each year, the Society for Marketing Professional Services (SMPS) recognizes the creative and strategic work of marketing teams across the industry with their prestigious Marketing Communications Awards (MCA), announced at the organization's Amplify AEC conference. This year, we're proud to bring home the top prize for social media with an Award of Excellence for our 2022 Art Night campaign.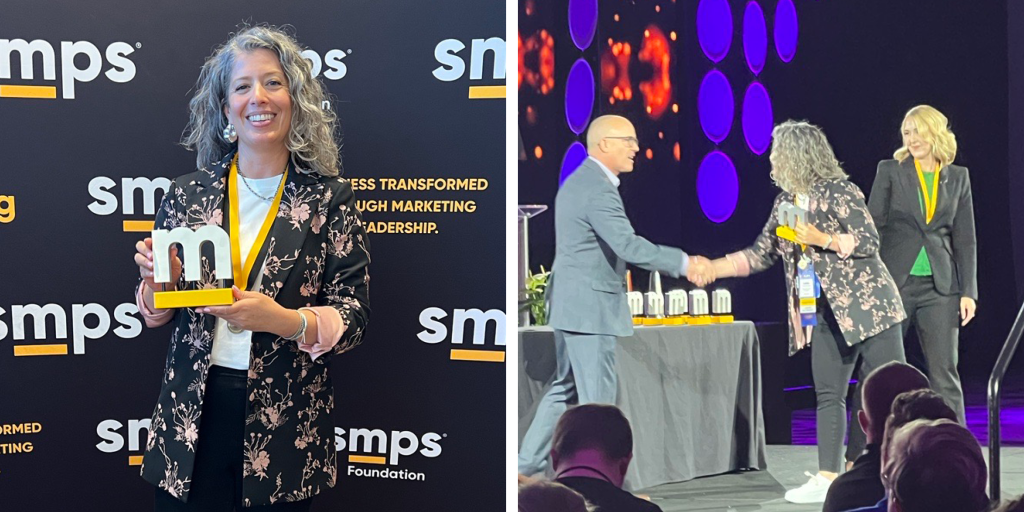 About the Campaign
Since 2020, we've extended Art Night's one-night-only event with a social campaign harnessing the power of our extended network to amplify WPA's mission and artists. The artists and works are infused throughout the campaign, anchored by the event's theme, a new concept designed annually by Hickok Cole Creative that takes contextual cues and social trends to craft a timely visual identity. Art Night 2022 leans into bold, vibrant hues of the 1980s and 1990s while indicating feelings of hope and enthusiasm for the future. The campaign lives on in perpetuity on our Instagram timeline, marking the momentous event and distinguishing itself from our traditional content.
Executed by our marketing team, the 2022 Art Night campaign sought to streamline content and promote the individuals at the center of Art Night–our artists. Efficiently designed post templates courtesy of Creative allowed our busy team to plug and play based on a variety of qualitative factors while offering a cohesive identity and narrative for historical information about the annual event. A puzzle-style design breaks away from our typical posts to mark the importance of the event and its presence on our feed. While reducing the number of posts from 2021, we maximized the artwork displayed through carousels categorized by medium, allowing patrons to preview works on sale before the week-long virtual gallery launched. Post content was supplemented by a series of stories showcasing featured artists, selected based on background, location, and medium to ensure balanced and diverse representation.
The Art Night 2022 campaign resulted in our highest engagement levels yet, made even more noteworthy with a record-breaking $157,000 raised for WPA and DC artists.
A lot of hard work, passion, and energy go into the promotion of this beloved annual event which seeks to raise awareness of WPA's mission and elevate the profile of our local artist community. We appreciate any opportunity to shine a spotlight on Art Night and are so thankful for the support and recognition of our peers. Congrats to our Art Night team: Laura Roth, Laura Ewan, Ava Busler, Ellie Ruggeri, Megan Syer, Sarah Barr, Lizette Naranjo, Mike Hickok, Yolanda Cole, Alexandra Silverthorne (WPA), Emily Fussner (WPA), and Madeline Locke (curator)!
Countdown to Art Night 2023!
Believe it or not, Art Night 2023 is just around the corner. If you're interested in sponsoring this annual event, please reach out to Laura Roth to learn more about becoming a member of our heavenly host as an Art Devil, Art Angel, or Art Cherub.