Mass timber milestone: 80 M Street wins USGBC NCR award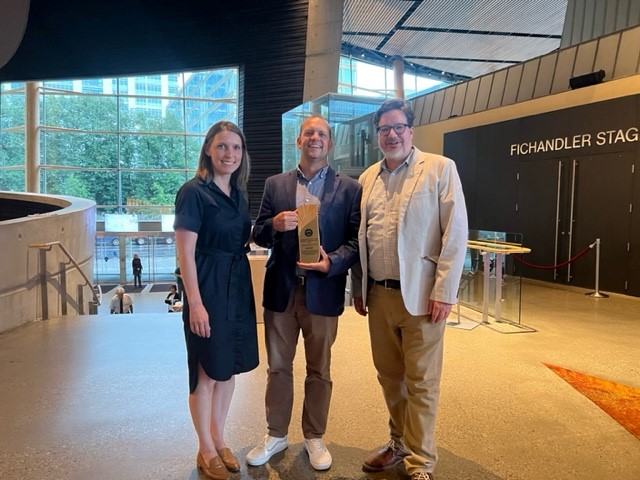 80 M Street wins the USGBC National Capital Region Community Leadership Award for Exceptional Sustainable Technology at the 2023 Midsummer Night's Green event. Recipients of this prestigious award are recognized for successfully implementing innovative solutions that improve the sustainable design and operations of a building.
80 M Street is the District's first commercial office building to feature mass timber construction. The LEED Gold project incorporates the use of cross-laminated timber to add two full floors of showstopping trophy class office and penthouse space to an existing 7-story building.
The United States Green Building Council's (USGBC) mission is to transform the way buildings are designed, constructed, and operated by promoting environmentally and socially responsible industry practices. Every year, the USGBC NCR chapter brings together 300+ industry leaders to host its Midsummer Night's Green ceremony, celebrating the region's most outstanding projects, individuals, and partners paving the way towards a greener future.
80 M Street's principal-in-charge Mark Ramirez and senior project designer Thomas Corrado accepted the award on the project team's behalf. They were joined by project partner and senior engineer at Arup, Lauren Wingo.