Parking to Residential Conversions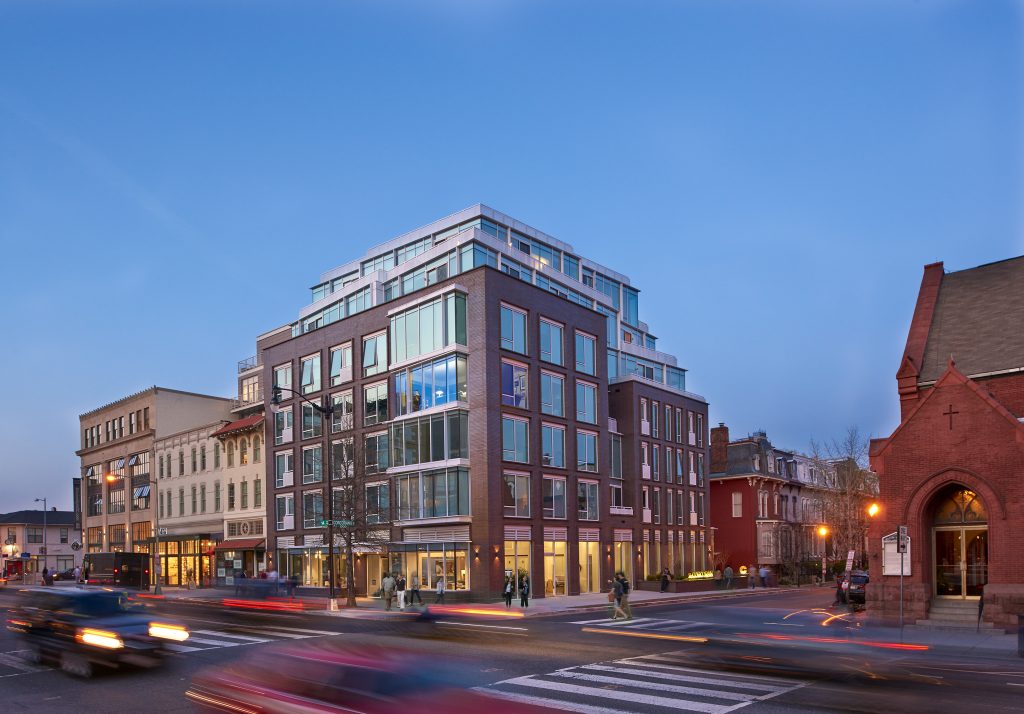 As the need for more affordable and attainable housing persists, cities across the United States are reevaluating the amount of square footage allocated to parking lots. Fast Company explores how many of these spaces are being repurposed to address the housing crisis and rounds up examples of multifamily developments built on former parking sites, including The Corcoran.
Built on a former ZipCar parking lot, The Corcoran is a six-story mixed-use residence located in Washington, DC's Logan Circle neighborhood. The 35-unit development is designed to fit in with the surrounding historic brick buildings and features commercial space on the ground floor.
Read the full story, here.
More about The Corcoran.