AGU lands placement on Interior Design's Top 10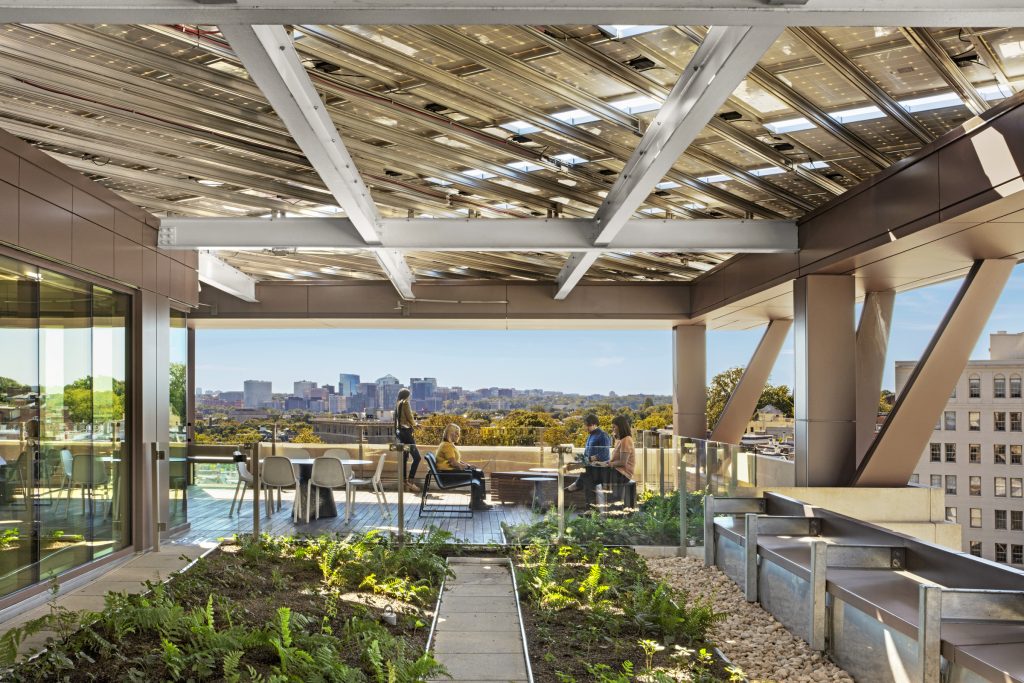 In 2022, Interior Design magazine published the article Hickok Cole Creates an Eco-Sensitive Update for the American Geophysical Union's Washington Headquarters, discussing the eye-opening sustainable efforts and tactical thinking behind the design of the American Geophysical Headquarters.
Today, we're proud to see the project named as #7 on the publication's Top 10 Stories Reflect 2022 Design Trends, which takes a look back at their top stories and design trends of the year. 
To meet energy goals, the building required a larger photovoltaic array than would fit on the existing roof, so the eaves were extended by 4 feet all around—a strategy that neighborhood groups worried would look awkward and cast bigger shadows. Hickok Cole won them over with a dramatic silhouette that accentuates the prow, making the irregular pentagon–shape volume look more triangular.
Continue here to read more about American Geophysical Union's Headquarters.