Hickok Cole Celebrates 2022 Fall Promotions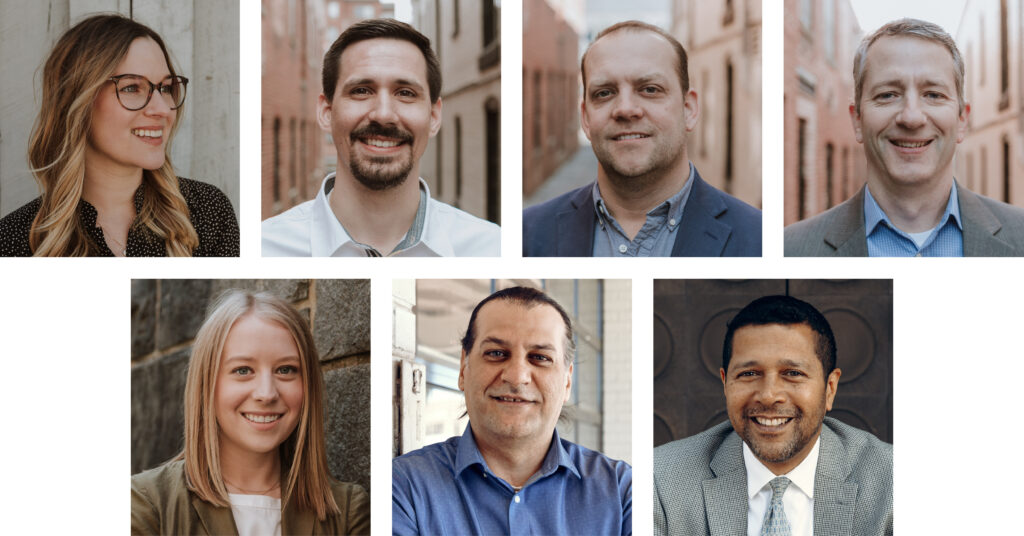 Twice a year, we formally recognize our employees' astounding achievements and contributions to the firm with a round of promotions. This month, we're pleased to share that Bertin Radifera, Thomas (Tom) Corrado, and Paul Quast—who represent a combined 48 years with Hickok Cole—have been elevated to Associate Principal.
Lauded for their project excellence and leadership within the firm, we're also thrilled to promote Emily Giannone, RA, WELL AP, Jordan Camp, IIDA, Joseph O'Connor, and Zaki Mallasi, PhD, MSc VE, LEED BD+C to Associate.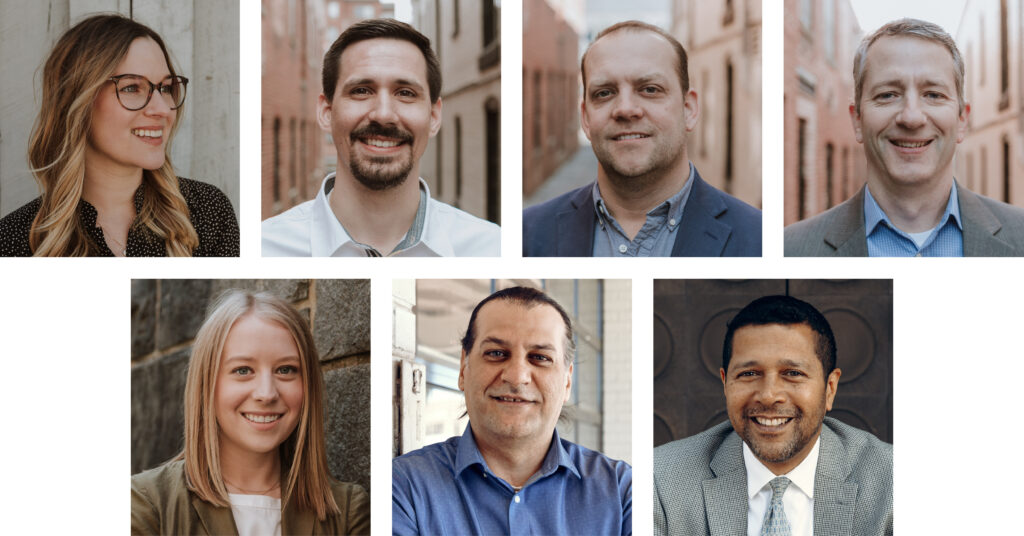 "Many of us have been with the firm for decades, a testament to the community and culture we've worked hard to cultivate. It's an immense privilege to take on new opportunities and challenges alongside the people you trust and respect most," said Robert Holzbach, AIA, LEED AP, Hickok Cole's Principal and Commercial Office Director. "With the well-deserved additions of Bertin, Tom, and Paul to the Associate Principal group, there's no doubt our firm will be stronger and better positioned for long-term growth and success."
Bertin Radifera, AIA – Since joining Hickok Cole in 2015, Bertin has successfully developed and cemented our repositioning service, leveraging his project management skills and appreciation for his hometown to give old buildings a second life. From institutional building renovations to surgical interventions in office buildings and everything in between, Bertin's expertise runs the gamut. Bertin is a member of the AIA and currently serves on the firm's DEI Council. His most notable projects include St. Thomas Parish, Studio Theater, MLK Gateway Phase I, and Franklin Square.
Thomas (Tom) Corrado, LEED AP – Having joined the firm in 2006, Tom's design career has catapulted him from residential to commercial projects throughout the DMV. Passionate about design and its impact on both the planet's and human health, he is credited with spearheading our firm's mass timber research, securing several studies, grants, and projects along the way. As Senior Project Designer, Tom recently delivered 80 M Street, the first mass timber addition to an office building in the Mid-Atlantic, as well as Anthem Row and 909 Rose Avenue.
Paul Quast, AIA, LEED AP BD+C, CSI CDT – Paul is one of our most tenured employees, having solidified his career at Hickok Cole in 1997. A member of the Construction Specifications Institute, AIA, and Hickok Cole's internal Quality Control Committee, Paul specializes in contract administration and leverages his impeccable attention to detail to expertly steer projects from design documentation through completion. His portfolio ranges from commercial to residential projects and includes The Avenue, 909 Rose Avenue, and the International Spy Museum.
"We're always proud of our staff and take great pride in nurturing their talent. So, it's especially rewarding when they move into a new or higher leadership role in response to their exceptional contributions and achievements," said Mark Ramirez, AIA, Hickok Cole's Principal and Managing Director. "We value the diverse expertise and perspectives of our staff and what's more, we ensure they each have a seat at the table."