Hickok Cole Expands Design Leadership Team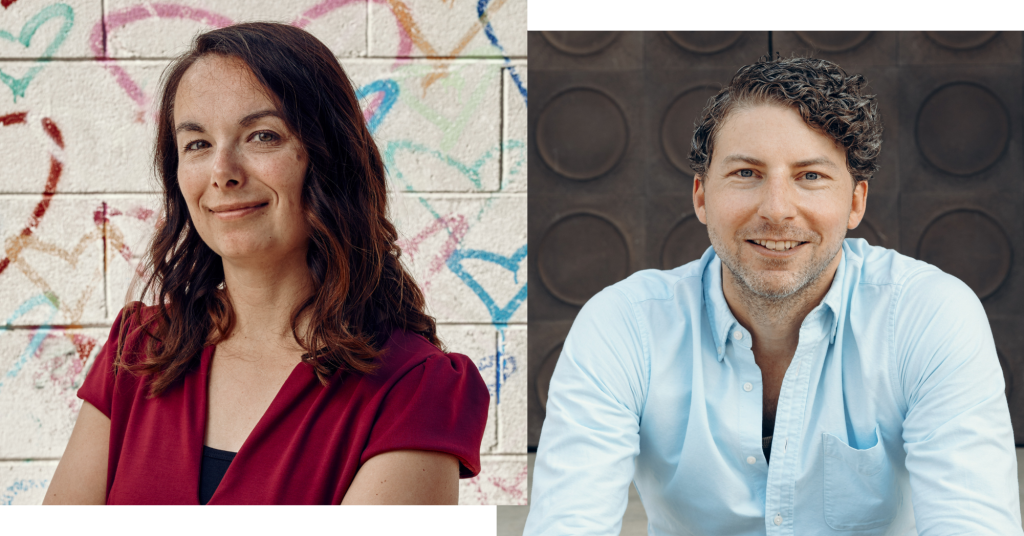 Senior Associates Tammy Lippman and Patrick Gegen promoted to Design Director positions.
Today, we celebrate the promotion of Senior Associates Tammy Lippman and Patrick Gegen to Design Director positions. They join Elba Morales and Stefano Sani as design leaders tasked with promoting an innovative design culture across practices and enhancing the framework of principles underpinning our project work.
"Tammy was an obvious choice for the role. She has innate creativity that emanates from her designs and lends a boutique, curated quality to a project, regardless of its size or budget," says Mike Hickok, Senior Principal. "Her artistic eye and dedication to delivering one-of-a-kind custom details are major assets when it comes to property differentiation within the competitive DC marketplace. We look forward to seeing Tammy instill this art-driven strategy into our collective design approach and encouraging more of our clients to do so as well."
Tammy joined Hickok Cole in 2006 as an interior designer focusing on multifamily, mixed-use, retail, and hospitality projects. During her tenure, she has also worked on a range of corporate interior projects for build-to-suit, government, spec suites, associations, and nonprofit organizations. Tammy graduated with a Bachelor of Fine Arts in Interior Design from Virginia Commonwealth University and received a Certificate of Fine Art from the Governor's School for the Arts. An experienced artist, Tammy leverages her fine arts background to provide thoughtful art curation and custom pieces that differentiate her projects within the marketplace. Her most notable work of late includes The Earl Apartments, 1133 15th Street, The Batley, and Evo and Pierce at The Highlands (opening in 2022).
"In the short time Patrick has been at the firm, he has left an astonishing impression on our partners and staff with a strong design voice that is clearly articulated in his work," says Yolanda Cole, Senior Principal. "He is a talented storyteller with his finger on the pulse of the Richmond marketplace and a keen ability to identify the trends that resonate most with our key audiences. Moreover, Patrick is a natural mentor and has already shown a commitment to sharing his expertise and shepherding junior designers towards success."
Patrick has over 15 years of international experience and a diverse portfolio specializing in branded workplace, retail, and hospitality projects. Originally from North Carolina, Patrick resided in New York City for over a decade working on large flagship retail stores and workplaces for Fortune 500 firms before relocating to Washington, DC. He joined our Richmond studio at the start of 2020 where he currently focuses on crafting highly unique and tailored environments for commercial office and multifamily clients. A dedicated educator, Patrick has served as an adjunct faculty member at the New York School of Interior Design and Virginia Commonwealth University School of Arts. He holds a Master of Architecture degree from the University of North Carolina at Charlotte with a concentration in urbanism as well as a Bachelor of Arts in Theatre and Art History from the College of Charleston. His most recent work includes interiors for NAEYC, public spaces at 80 M Street NE, Care Hospice executive offices in Charlottesville, and Richmond's Salisbury Country Club.
CONNECT WITH TAMMY AND PATRICK. CONGRATULATE THEM HERE.