Back to Better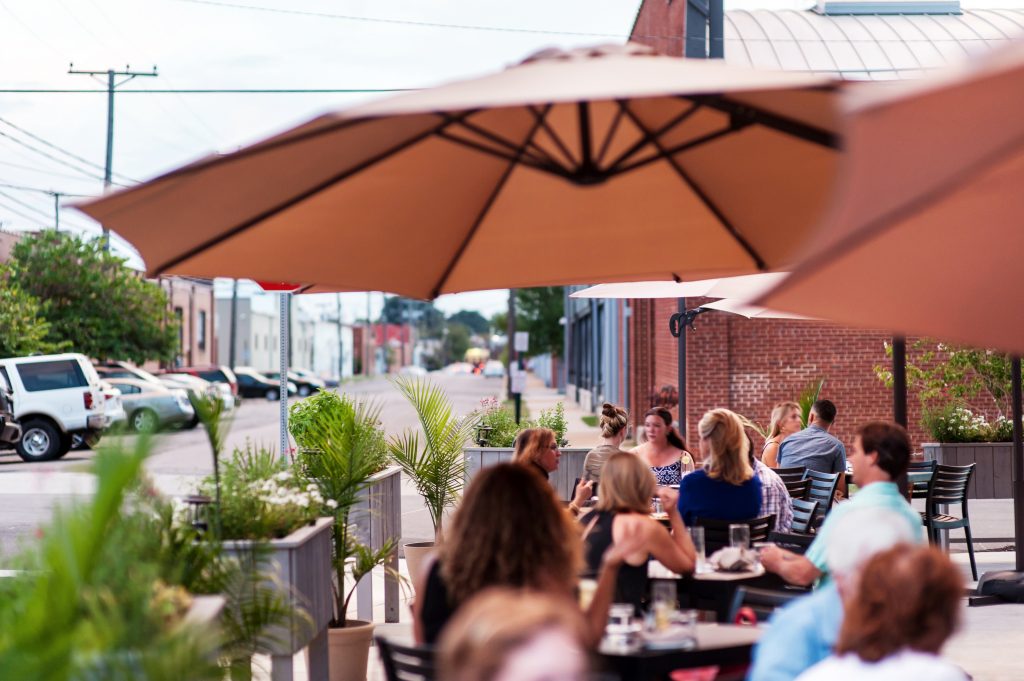 This month, our team began transitioning back to the office environment, spending our first days in our new NoMa headquarters. Despite the new environment, commute, and routine, we couldn't help but reflect on how quickly we're adapting to our so-called return to normal. But after a year and a half spent collectively reflecting on our values and how we spend our time, we know a return to normal isn't exactly what we want – or what our world and industry need. The truth is that normal was never good enough and it's up to us to define what's next.
We challenged our leaders to reflect on the lessons they've learned, the changes they've made personally and professionally, and their hopes for the future of our industry moving forward. And they didn't disappoint. Our return to normal is anything but, and we're ready to leave the pre-pandemic status quo behind and leverage what we've learned in pursuit of a better tomorrow.
Holistic Health is Paramount
"Health and wellbeing as a function of the built environment, specifically in office design, is a bigger priority than ever. New office building design concepts now start with the assumption that biophilic or wellness-centric strategies and amenities are a must in the marketplace. That means the expectation for more access to natural light, views of nature, private outdoor spaces, and fitness studios are here to stay. As tenants become more environmentally conscious, innovative sustainable materials that take a holistic approach to health, like mass timber, are becoming high-end differentiators in the marketplace. It's a movement we're excited and ready for."
– Rob Holzbach, AIA, LEED AP, Director of Commercial Office
"We've placed greater emphasis on wellness and mental health in our personal lives. As a result, I think there's a greater movement on the horizon to normalize the blur between work and home. People know they can work successfully from a remote environment and will want to maintain that benefit for the foreseeable future. Faced with a competitive job market, companies will need to make the workplace more accommodating if they want people to return – whether that's through rebranding to appeal to an enhanced set of values, reevaluating company policies and culture, or consolidating desks to carve out more space for amenities. Things like fitness centers, in-building daycare, or even dry-cleaning services offer professionals a similar level of convenience to what they've experienced at home and will make a huge difference as they continue seeking ways to maximize time outside of work."
– Melissa Brewer, NCIDQ, IIDA, Co-Director of Interiors
"I'd like to see more application of scientific findings and research about the effects of nature and personal relationships contrasted with technology and productivity in design culture. Science and research show that more time in nature, and with loved ones, boosts happiness, expands creativity, and improves health outcomes while extended amounts of time with technology, coupled with loneliness and overwork, show extreme declines in health. As designers, we say our goal is to push the boundaries to create a better world. I can only hope that our industry has the courage to look in the mirror and apply what we've learned during these past 18 months to champion the changes necessary to improve health and wellbeing for ourselves, buildings, and the planet."
– Rhea Vaflor, IIDA, LEED AP ID+C, Director of Trendcasting
Tech is on Our Side
"Resiliency is more important than ever. Beyond designing spaces that support flexibility and technology, we must be proactive in preparing buildings and infrastructure for future emergencies, be they health crises or natural disasters. Especially crucial is finding a way to lessen climate-related impact altogether. We've discovered that we can have a lighter environmental footprint just by spending less time commuting in our cars. Leveraging the technologies we have available to maximize our resources instead of wasting them and generally making a collective effort to reduce our consumption levels altogether are paramount for securing the health and longevity of our planet for future generations."
– Guilherme Almeida, AIA, LEED Green Assoc., Director of Sustainable + High-Performance Design
"It's all in the details. The virtual aspect of real estate changed how tenants or residents tour and experience a space for the first time. Pivoting to digital experiences versus in-person tours meant we had to be creative in bringing the brand and our client's stories to life. For a number of projects, we worked with videographers, film, production crews, and talent to help sell the tenant experiences and capture unique attributes. Using renderings, combined with neighborhood and building footage, as well as graphics and animation, we're now able to storyboard and produce some really nice pieces that translate into an accurate property marketing story that helps tenants and owners connect in new and meaningful ways. We can't wait to see where it goes from here."
– Sarah Barr, Creative Director
"Embracing technology leveled the playing field in some ways. It's made the world a little bit smaller. The ability to partake in virtual interviews allowed firms like us to expand our reach and impact beyond what was possible before the pandemic. It also created an opportunity for designers to take advantage of programs at our disposal that provide valuable visual aids to clients to bring them into the design process and help develop ideas on a small but realistic scale."
– Melissa Brewer, NCIDQ, IIDA, Co-Director of Interiors
Committed to Community
"The pandemic exposed major inefficiencies and inequalities in how we live. Spending so much time in my community has made me appreciate the accessibility and convenience it provides more than ever. It's a privilege to work from home and not one everyone has that opportunity. That said, I believe cities, developers, and designers can work together to address this. Diversifying our neighborhoods and designing cities to prioritize walkability and affordability will improve the quality of life for all. The more diversified the developments and communities we design are, the more likely they are to thrive and remain viable over time."
– Laurence Caudle, AIA, Director of Housing
The spotlight on the BLM movement ignited more conversations around diversity, equity, and inclusion – components we see as essential to a forward-thinking design firm – and inspired us to reflect on how we can make greater strides in these areas as well. We realize there's still a long road ahead but the profession is shifting to ensure all perspectives are represented in the future of architecture and design. I hope we maintain the same momentum and level of passion moving forward. This is not a zero-sum profession, I believe that when we all win, we all win."
– Rob Holzbach, AIA, LEED AP, Director of Commercial Office
"When it comes to marketing, the show must go on – but with more of a conscience. We've seen clients truly focus on benefits to their target audiences and customer experience. Social media calls for authenticity and stakeholders of any kind – whether they be consumers, investors, or employees – are placing a greater emphasis on transparency. It's not just about positioning a brand; it's about communicating your values and resonating with your audience through action. In general, there's more of a concerted effort for businesses to walk the walk and really live their mission. I know it's something we're focused on for our firm, and am inspired seeing a similar response from our clients."
– Sarah Barr, Creative Director
What does back to better mean to you?