Hickok Cole Celebrates Second DOEE Grant as Director of Sustainable Design is Appointed to HUB Board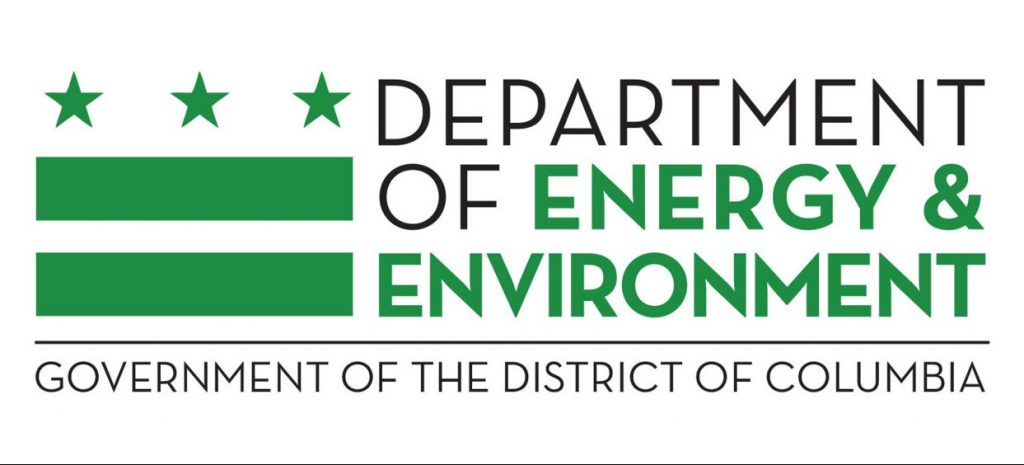 In partnership with Redbrick LMD, Arup, and DPR, this grant will support the study of embodied carbon for a new office building in Washington, DC.
WASHINGTON, D.C. (May 20, 2021) – Today, Hickok Cole announced it received a $10,000 Building Innovation Design Assistance Grant towards the Embodied Carbon Lifecycle Analysis of an office building at the Saint Elizabeths Campus in Washington, DC. Funding was provided from the Green Building Fund through the District of Columbia's Department of Energy and Environment (DOEE).
Set to begin immediately and completed by September 30, 2021, the grant will facilitate early design assistance supporting the analysis of embodied carbon for Building Number 2 on Parcel 17 at Saint Elizabeths. Embodied carbon will be tracked and priced in three structural systems and building envelope details, thereby providing Redbrick LMD with sufficient data to minimize embodied carbon in the project at hand. Long-term, these insights will offer members in the local development community a model for assessing embodied carbon in their own projects. The ultimate goal is to establish a broader framework for future building valuation, including the development of carbon neutrality resources, policies, and code.
"We're honored to be the recipients of this grant and to have the support of the DOEE once again. It's a privilege to be selected to contribute our research and insights towards achieving DC's progressive climate goals," said Holly Lennihan, RA, LEED AP, Senior Associate and Director of Sustainable Design at Hickok Cole. "We're especially thankful for forward-focused partners like Redbrick who are committed to promoting sustainable development and pursuing decarbonization strategies to secure a bright future for this historic campus."
The project team includes structural engineers from Arup and high-performance construction experts from DPR. Arup will take the lead on documenting the structure with low embodied carbon concrete and cross-laminated timber; Hickok Cole will generate building façade details with similar criteria. Data will be managed using modeling software, One Click LCA. Following this study, DPR will conduct a cost comparison of the three structural assemblies. Final project deliverables include a report summarizing the activities undertaken in pursuit of reducing embodied carbon, a copy of the Life Cycle Analysis, and standard information contribution towards an official case study.
The announcement comes following Holly Lennihan's appointment to the Advisory Board at the DC Building Innovation Hub, where she will act as one of the primary high-performance design experts. Under her leadership, Holly and her team have won a series of state and federal grants focused on sustainability, resilience, and urban ecological systems including a $20,000 grant to explore net-zero energy potential for 800 9th Street in July of last year.
About Hickok Cole
Hickok Cole is a forward-focused design practice connecting bold ideas, diverse expertise, and partners with vision to do work that matters. Informed by research and fueled by creative rigor, we look beyond today's trends to help our clients embrace tomorrow's opportunities. We've called DC home for more than 30 years and are proud to have designed some of the area's leading sustainable projects, including the American Geophysical Union's net zero energy renovation and 80 M Street SE, the first mass timber commercial renovation in the District.