Hickok Cole Celebrates 20 Years of Art Night with Over $115K Raised in Support of the DC Arts Community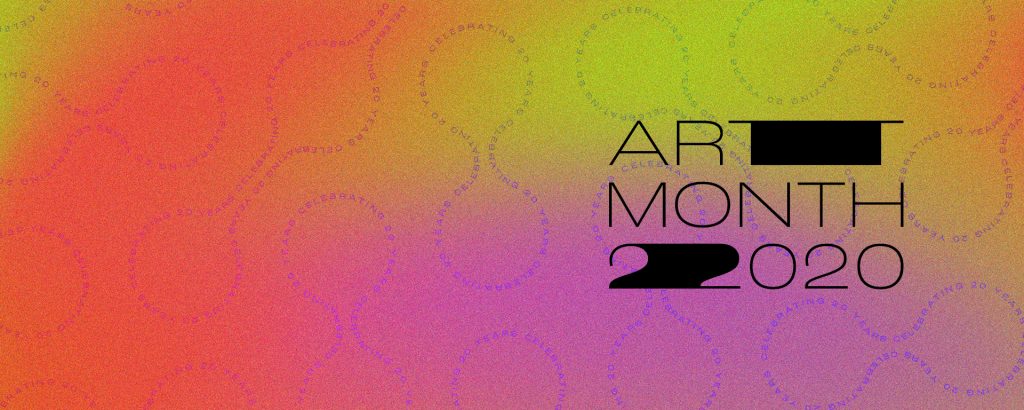 Art Month 2020 re-imagines Hickok Cole's annual fundraiser for the virtual landscape with an online event series and art gallery.
WASHINGTON, DC – November 2, 2020 – Hickok Cole, the forward-focused design practice based in Georgetown, raised $115,470 in partnership with Washington Project for the Arts (WPA) during their annual Art Night fundraiser. Challenged to re-imagine the event to accommodate safety guidelines protecting against the COVID-19 pandemic, Art Night became Art Month, marking the event's 20th anniversary with a socially-distant, yet highly-connected virtual celebration spanning the entire month of October. Over the course of 20 years, the event has raised more than $1.4 million in support of WPA's mission and the local arts community.
In a normal year, Hickok Cole hosts over 800 members of the DC design and real estate community, as well as collectors and Hickok Cole staff at its Georgetown headquarters for a four-floor art show and sale curated by a member of the local arts community. In honor of the event's 20th anniversary, past Art Night curators were invited to recommend up to ten artists for inclusion in the show. Each artist submitted work to WPA for consideration to be included in this year's extensive collection. This year's online gallery opened for two-weeks and showcased over 200 works at a variety of price points – bringing together compelling and affordable pieces for experienced and aspiring collectors alike. New this year was a series of virtual programming exploring art's crucial role as a unifier in society through the lens of Art Night's core supporters: the real estate community, art buyers, and artists.
"We realized early on that this wouldn't be a traditional Art Night but in no way could we have anticipated the turnout and the level of generosity we received this year," said Mike Hickok, Senior Principal and Co-Founder of Hickok Cole. "The virtual nature and duration of this year's event provided us with the opportunity to expand the visibility of local DC artists beyond our office doors. We're in awe at the response from our community and their ability to support WPA's mission to the tune of $115K. Having celebrated Art Night for 20 years, we always knew it was more than just a party, but this is utter proof."
Art Night has established three tiers of sponsorships: Art Devils, those committing to purchase at least $5,000 worth of art; Art Angels, who pre-commit to spend $2,500; and Art Cherubs, who pre-commit to spend $500 in support. The Art Cherub program was developed in 2017 to attract the next generation of art lovers and supporters, while the Art Devil program was added last year. Both programs grew to exceed past numbers in support of Art Month 2020, attracting nine Art Devils and eleven Art Cherubs. This year, Devils, Angels, and Cherubs collectively pre-committed $90,500 to the purchase of art at Art Month.
"Who could have known that 2019 would be our last Art Night in Georgetown? But it was one for the books: we broke record sales, surrounded by our closest friends, clients, and partners, sending 1023 31st Street off in style," reflected Yolanda Cole, Senior Principal and Co-Founder of Hickok Cole. "We're thrilled with what we were able to accomplish virtually this year, but given that Art Night was a major consideration throughout the design process for our new Union Market location, we are very much hopeful that we will be celebrating in person next year."
Each year, Hickok Cole commits to purchasing a work of art for the firm's collection. Employees vote for their favorite, and the piece with the most votes at the end of the night wins. This year's selection is Vigil for RBG, Supreme Court by Washington, DC photographer, Colin Winterbottom. This is the third piece by Winterbottom that Hickok Cole has added to its collection over the event's history.
The 2020 Art Month campaign was designed and executed by Hickok Cole Creative and Hickok Cole's in-house marketing team. In addition to a month-long email series, the campaign included a VIP package distributed to all sponsors in advance of the gallery launch, and a multi-channel social media campaign featuring exhibiting artists expand its reach further than ever before.
2020 Art Devils
Jennifer & Brian Coulter
Douglas Development
Foulger-Pratt
Michael & Marilyn Glosserman
Grosvenor
Grunley
Anne & Ray Ritchey
Michelle & Rick Scurfield
Kathryn & Rob Stewart
2020 Art Angels
Above Green
ALKS | SIENA
ARUP
Betsy Young & John Benziger
Bognet Construction
Clark Construction
Rose & Bob Cohen
DAVIS Construction
Equity Residential
GPI
Herman Miller
Hickok Cole
HITT Contracting, Inc.
Knoll
KTA
Lincoln Property Company
Snell Properties
Structura
2020 Art Cherubs
Anthony Balestrieri
Jennifer Baxter
John Bisch
Regan Billingsley & Eric Dinges
Laura Ewan & Mark Palmer
Courtney Hansen-Richards & David Richards
Rob Holzbach & Jamie Underwood
Deirdre MacWilliams
Rory & Lauren Pillsbury
Brant Snyder
Katie Wiacek
About Hickok Cole
Hickok Cole is a forward-focused design practice connecting bold ideas, diverse expertise, and partners with vision to do work that matters. Informed by research and fueled by creative rigor, we look beyond today's trends to help our clients embrace tomorrow's opportunities. We've called DC home for more than 30 years, and are proud leaders of some of the area's most exciting new projects, including National Geographic, 800 K at Anthem Row, the International Spy Museum, and the American Geophysical Union's net-zero headquarters renovation.
About Washington Project for the Arts
Washington Project for the Arts (WPA) is a not-for-profit visual arts organization that supports artist-driven projects, advocacy, and dialogue so that artists can live, work and flourish.