Principal Leadership Announcement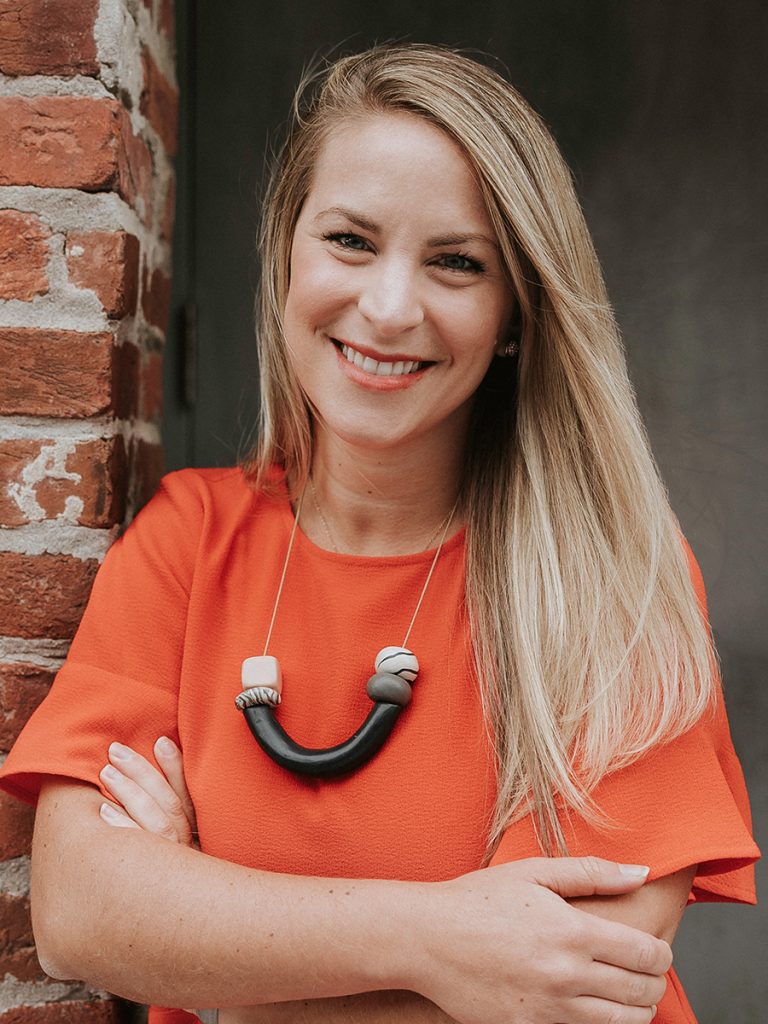 Hickok Cole Announces Additions to Principal Leadership Group & 2019 Promotions
Robert Holzbach and Jessica Zullo will serve as Principal and Associate Principal, respectively.
WASHINGTON, DC – November 5, 2019 – Hickok Cole, an award-winning regional design and architecture firm, appoints Director of Staff Operations, Robert Holzbach, AIA LEED AP to Principal and Director of RVA, Jessica Zullo to Associate Principal and Director of RVA Studio. This news follows the announcement of several additional promotions at an earlier firm wide event.
"Rob and Jessica have shown strong leadership over the years and we are thrilled to now recognize their value to the future of the firm," said Michael E. Hickok, Senior Principal and Co-Founder of Hickok Cole. "Rob's dedication to the quality and growth of the firm's staff combined with Jessica's initiative within the Richmond region have demonstrated they are essential to the firm's growth and success."
Robert Holzbach
As Hickok Cole's Director of Staff Operations, Holzbach has been with the firm since 2004 and has over two decades of experience in the architecture and interior design profession as a Project Designer and Project Manager. Specializing in build-to-suit, commercial office buildings and repositioning projects, some of Holzbach's most notable projects include the NPR Headquarters, the National Children's Museum, and the soon to deliver office building at Pike and Rose. Holzbach is responsible for recruiting and hiring at all levels within Hickok Cole and has offered resume and job hunting seminars at the AIA National Convention, and DesignDC, as well as seminars at the Catholic University of America, and Harvard University's Graduate School of Design. He brings his knowledge and expertise to the AIA|DC Board of Directors where he currently serves as the Chapter's President Elect, and will assume the role of President in 2020.
Jessica Zullo
In 2016, Zullo helped launch Hickok Cole's Richmond Studio, where she now serves as Director. Originally from Richmond, Zullo has experience working on a wide breadth of projects including large scale headquarters, associations, corporate interiors, restaurants, retail, and building repositioning projects in collaboration with the commercial office studio. Some of her most notable projects include The Current, multiple Gather co-working spaces, and Brenner Pass. Zullo is a member of ULI Virginia, serving on the WLI committee, IIDA, and Greater Richmond Association of Commercial Real Estate (GRACRE).
"This has been an exciting year for the firm as we continue to receive recognition around our many research initiatives as well as opportunities to put them into practice on projects across the region," said Yolanda Cole, Senior Principal and Co-Founder of Hickok Cole. "We are pleased to see Rob elevated to his new role and welcome Jessica as she joins the Principal leadership of the firm. With so many pivotal growth announcements and exciting project milestones this year, we look forward to what 2020 will bring."
Additional promotions include:
Senior Associate
Greg Woodruff, AIA
Tais Xavier, AIA, LEED AP BD+C
Associate
John Lang, AIA
Johanna Lofstrom, AIA, LEED AP BD+C
Laura Ewan, CPSM
Laura Roth
Lucia Tang
Mercedes Afshar, LEED Green Assoc.
Siobhan Steen, AIA
Other recognitions:
Hickok Cole also recognized staff with significant milestones with the firm including, Toma Valkit, who celebrated 20 years, Jeff Lockwood, AIA, NCARB, Rob Holzbach, AIA, LEED AP, and Jason Wright, AIA, LEED AP BD+C who celebrated 15 years and Guil Almeida, AIA, LEED Green Associate, who celebrated 10 years.
---
About Hickok Cole
Hickok Cole is a forward-focused design practice connecting bold ideas, diverse expertise, and partners with vision to do work that matters. Informed by research and fueled by creative rigor, we look beyond today's trends to help our clients embrace tomorrow's opportunities. We've called DC home for more than 30 years, and are proud to have designed homes for some of the area's leading organizations, including National Geographic, the International Spy Museum, and American Geophysical Union's net-zero headquarters renovation.