DMV Net Zero Coalition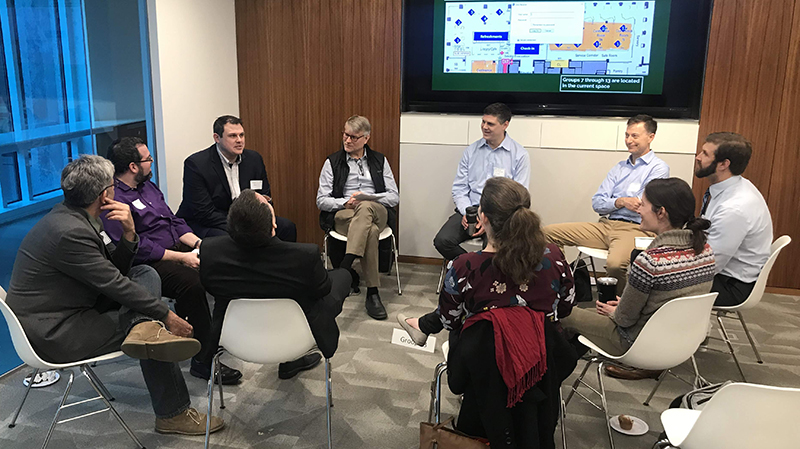 On the morning of Tuesday February 12th, 2019 Hickok Cole helped facilitate the inaugural session of the DMV Net Zero Coalition. Presented by DCRA's Green Building Division, and Arlington and Montgomery counties, the coalition was a chance for multi-disciplinary building industry professionals from across the region to share progress on achieving deep energy savings in their buildings and share best practices in designing Net Zero structures.
With over 130 attendees, the coalition was a great success and gets us one step closer to the goal of creating a grassroots regional peer-exchange network that promotes and builds capacity for net-zero energy buildings and technologies throughout the greater Washington region. This coalition will be ever more important now that DC has mandated 100% renewable electricity sourcing for the city by 2032.
A special thanks to Dave Epley, DCRA's Green Building Program Manager, Joan Kelsh and Jessica Abralind of Arlington's Office of Sustainability & Environmental Management, and Lindsey Shaw, Montgomery County's Energy & Sustainability Programs Manager for organizing this coalition kick-off. If you would like to included in future events, please contact DMV.NZE@gmail.com.
Upcoming events:
Wednesday, April 3rd: Montgomery County Energy Summit at the Silver Spring Civic Building register click here.
Wednesday, May 1st: Bisnow's Greater DC Solar and Sustainability Summit: Why Developers Should Go Green to register click here.
To learn more about Hickok Cole's Net Zero renovation of the American Geophysical Union's headquarters in Dupont Circle please contact Holly Lennihan or Melanie De Cola.
Be sure to follow the latest American Geophysical Union construction updates at Building AGU.