Architecture, Emotions and VR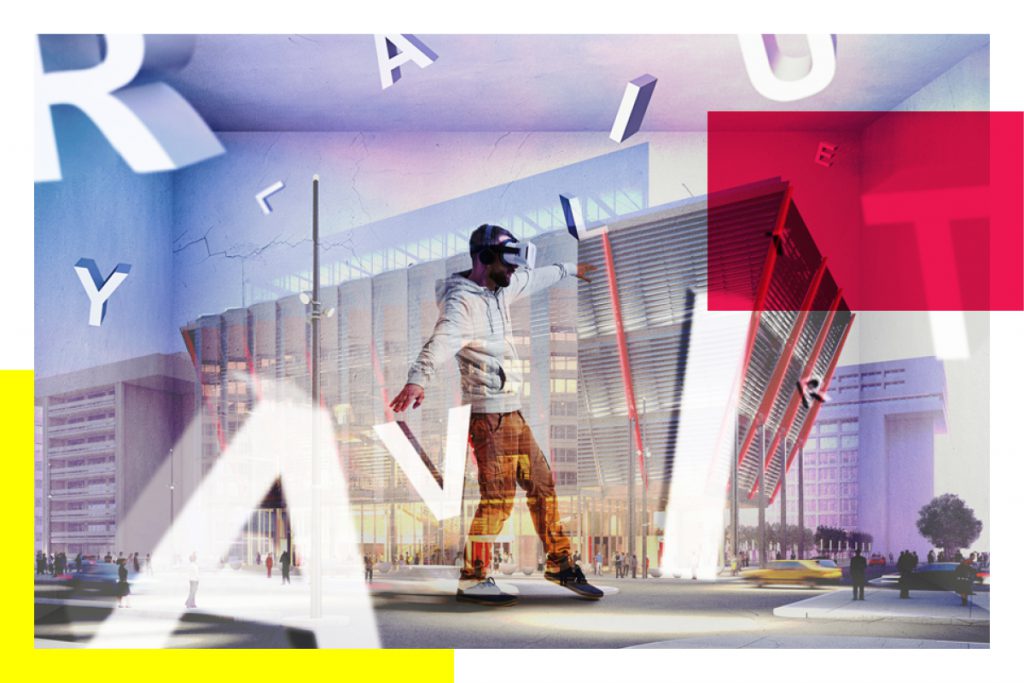 I inch closer to the edge. My legs start to shake. My stomach starts to twist. I peer over the edge to see a 120 feet drop to the side walk. And then my vertigo sets in as my fear of falling down overwhelms me.
I peel off the VR head set.
My stomach relaxes, and I find what I had always known, my feet were firmly planted on a concrete floor with no chance of falling. My mind eases as I knew I was never in any physical jeopardy. However my eyes and body could not ignore how impressively realistic the immersive Virtual Reality was.
At Hickok Cole we have utilized the power of Virtual Reality into a unique design tool. The tool has not only allowed us to explore spatial relationships but also to explore the connection between design and emotion.
Architects for a long time have known that architecture has emotional impact on each and every person who comes into contact with the built environment. Many times it is subtle, you hardly notice it, and at other times it is monumental.
Design Architect: Rogers Stirk Harbour + Partners | Executive Architect: Hickok Cole Architects
By using VR we are able to study our design and test our theories. We can not only see aesthetically how successful the design is but also how physically and emotionally engaging it can be. When you put on the VR headset, you are transported to another space. The contrast is immediate. Although your mind knows you are still in the office, your body reacts emotionally to your new reality and environment. This allows designers to simulate all the different kinds of emotions we can create and invoke through architecture.
Case in point: at the International Spy Museum, we studied how it feels walking out into a cantilevered stair in a 4+ Story atrium. This resulted in us providing railings that were higher than code required in order to calm potential visitors' nerves.
[wpvr id="13061″]
International Spy Museum. Drag image to look around.
If this dynamic view isn't working for you, please open this page in another browser.
For another project, we studied how to design for intrigue. This building was part of a masterplan and we wanted to shape it in such a way to pique people's interest and draw them into the development. We were able to bring the site model into VR and see how people interacted with the complex and design.
In the future we plan on pushing architecture and VR further, by tracking and monitoring people's emotional responses as they explore office spaces, residential units and retail spaces; curating the desired environment for our building owners and clients.
Architects for a long time have known that architecture has emotional impact on each and every person who comes into contact with the built environment.

By: Carlyn Luu